Bitcoin continues to be the dominant payment method for BitPay, according to new payment statistics released by the firm.
Since November 2019, bitcoin has maintained a 90% market share of all payments processed, by payment count, through BitPay's platform. The closest competing asset is bitcoin cash, which maintained a market share of between 3-5%.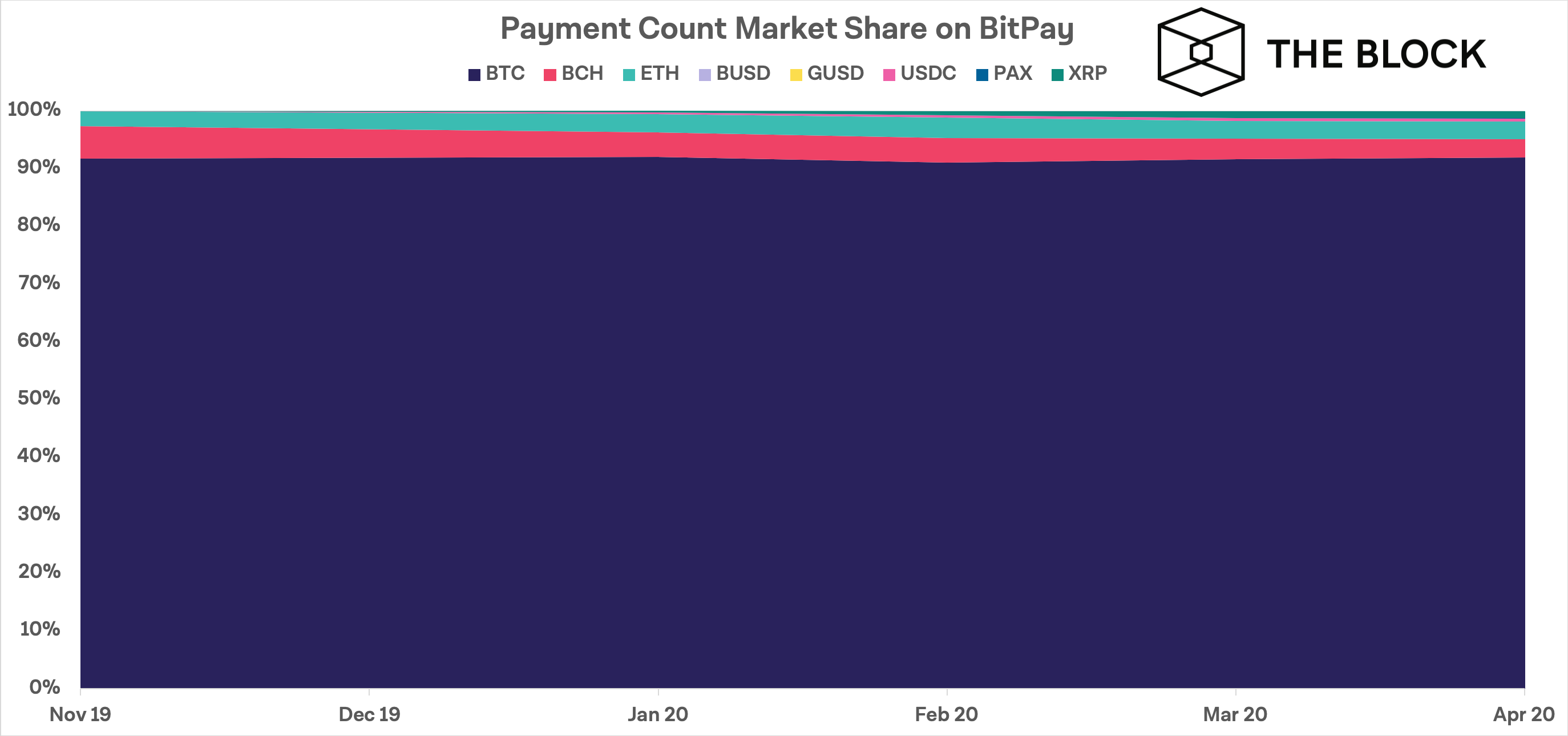 Additional data revealed that from January to April, BitPay processed approximately 390,000 transactions, averaging roughly 98,000 per month.
BitPay is a significant player in the cryptocurrency payments processing space. According to its co-founder and CEO, in 2019, the firm facilitated $1 billion worth of cryptocurrency transactions.