Ethereum transaction or gas fees reached an all-time high of $6.87 million yesterday, August 12, according to The Block Research.
The previous all-time high was during the market peak of 2017 — $4.55 million. The recent surge in Ethereum fees suggests that users are willing to shell out higher amounts to get their transactions completed in a period of decentralized finance (DeFi) boom.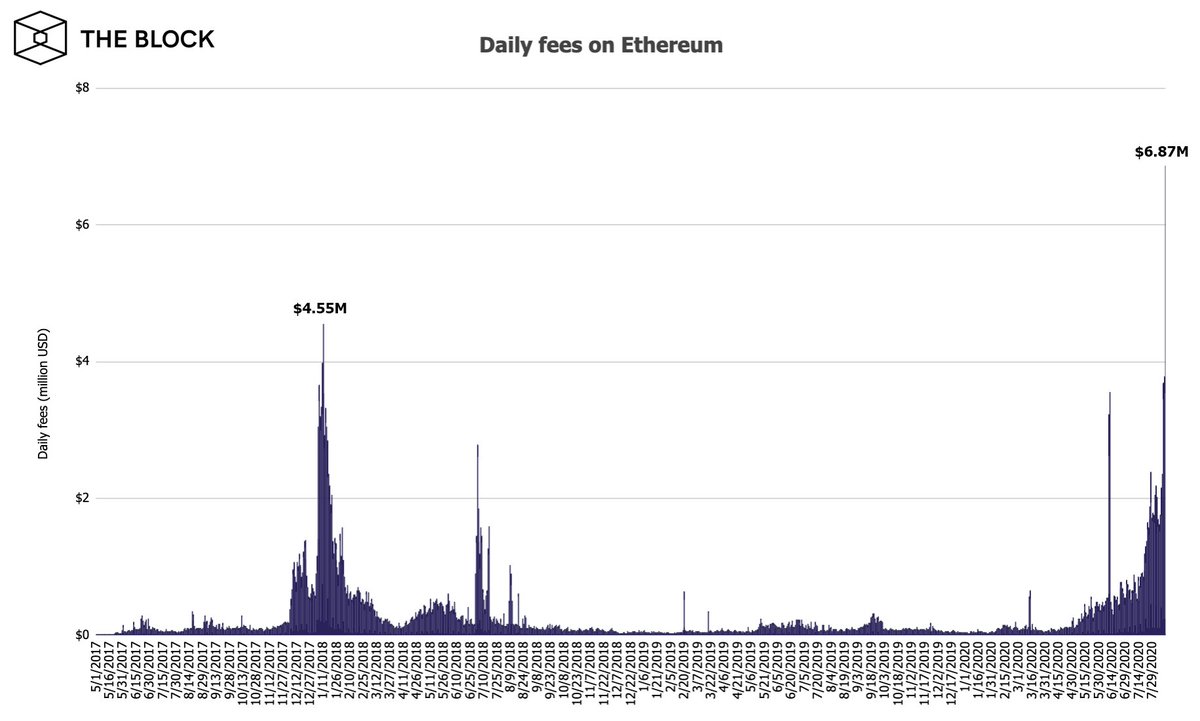 In comparison, Bitcoin transaction fees have remained low. They were $1.43 million in total yesterday, which is 4.8 times lower than Ethereum fees on the same day.