Crypto exchange Binance has created the so-called "Innovation Zone" to allow only select users to trade new decentralized finance (DeFi) tokens.
This way, Binance aims to filter out users based on their risk appetite. The exchange will ask two "very explicit" questions before letting a user enter the innovation zone.
First, whether a user is ready to take 50% or more loss of their principal capital, and second, whether the user is ready to take responsibility for that loss. If answers to these questions are no, then the user won't be allowed to trade new DeFi tokens that Binance would list in the near future.

"In order for exchanges to stay competitive, we need to list popular coins," said Binance CEO Changpeng "CZ" Zhao. "As always, DYOR (do your own research). Some of the projects may do incredibly well, but most will likely not."

According to The Block Research, all DeFi tokens have taken a hit in recent weeks after a record performance in July and August. Most of them are down by over 40% from their 30-day highs.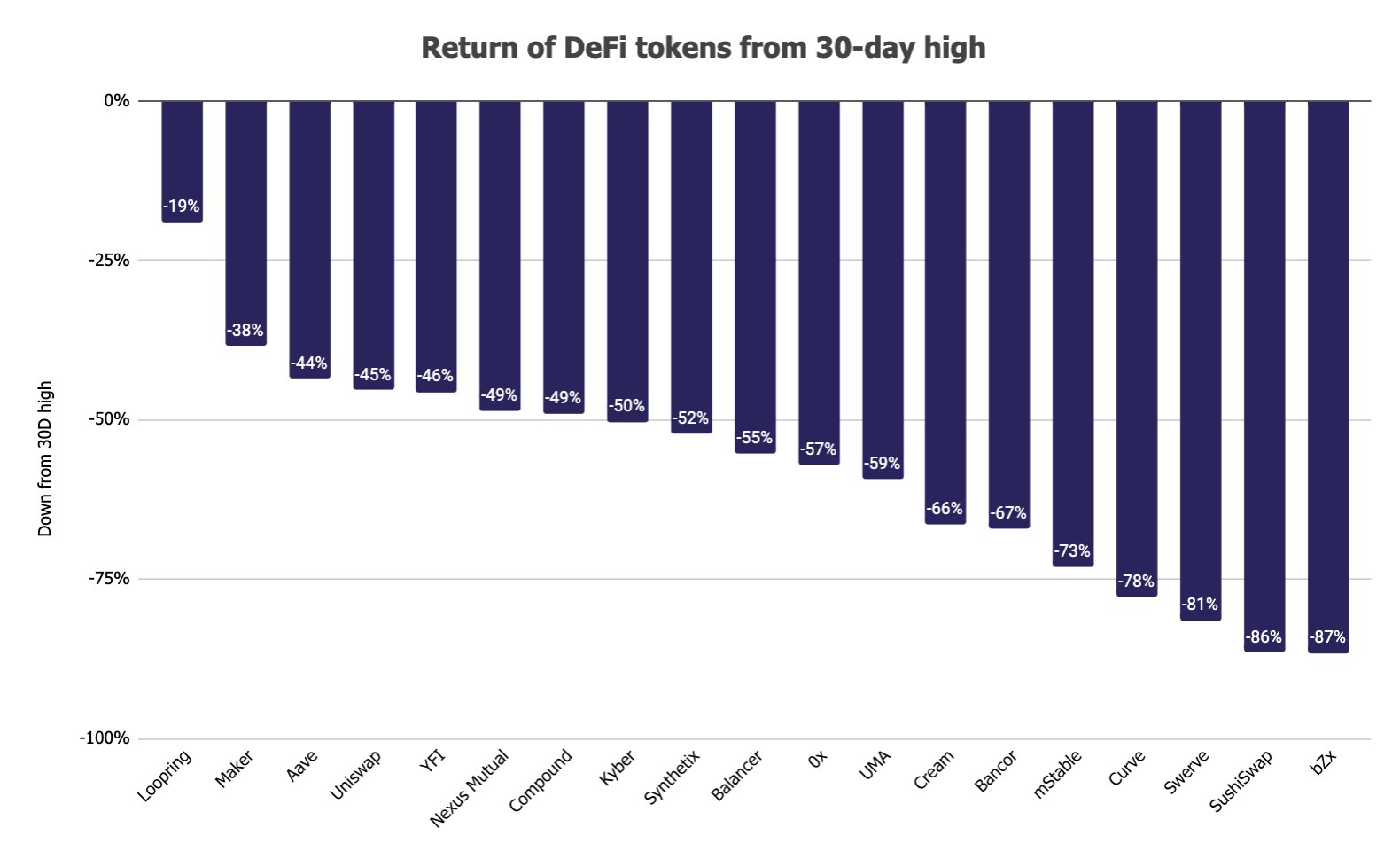 Source: Coingecko, The Block Research