Bitcoin has breached the $17,000 mark today, soaring to its highest price since January 8, 2018.
The surge to $17,000 occurred fast. Less than a week ago, on November 12, bitcoin was trading at around $16,000 levels. At the time of writing, the world's largest cryptocurrency trades at $17,037 on Coinbase, according to tracker TradingView.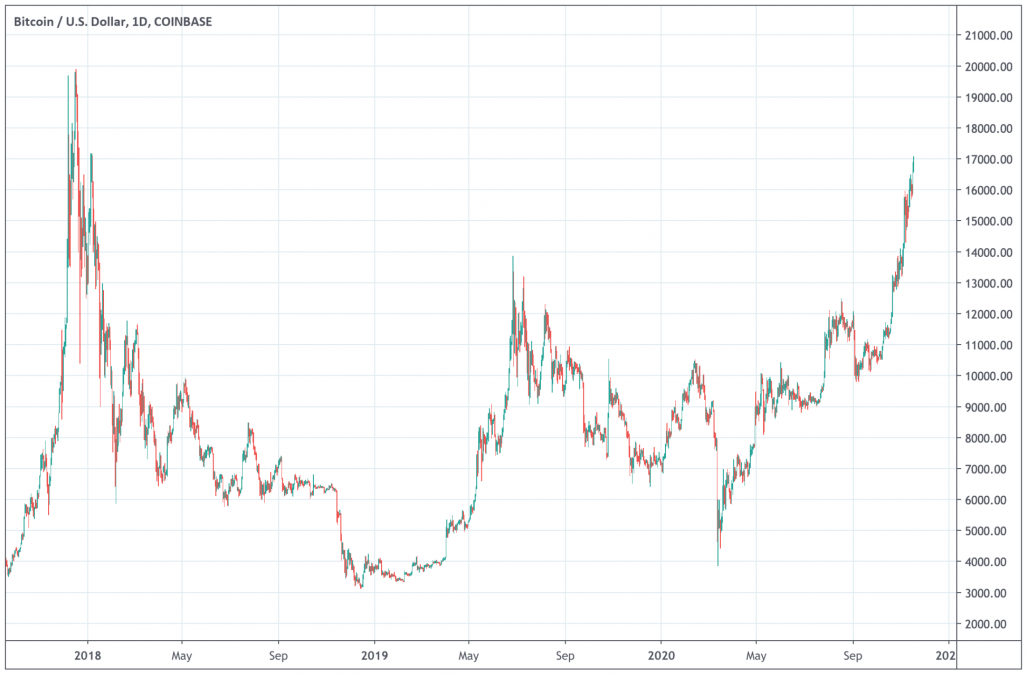 Source: TradingView
Bitcoin futures are also growing in popularity. The aggregate open interest in bitcoin futures touched an all-time high at around $6.3 billion on Monday. Open interest is the value of outstanding derivative contracts that are yet to be settled.