Sotheby's will auction a series of blue-chip NFTs that belonged to the now-defunct crypto hedge fund Three Arrows Capital, with the auction house saying the "multi-part sales series" will begin in May and continue throughout the year. 
Listed NFTs in the "Grails" collection include the zombie-styled CryptoPunk #6649, Ringers #879 by Dmitri Cherniak, and Fidenza #216 by Tyler Hobbs. 
"This expansive collection marks an important moment in the rise of generative art on the blockchain in 2021, and was guided by an ethos of acquiring the highest quality and rarest works available on the market," Michael Bouhanna, Sotheby's head of digital art and NFTs, said in a statement. 
The collection's history is notorious, given its previous owner's dramatic rise and fall. It was seized as part of a long-running process that began after the hedge fund, once a top investor in the crypto market, filed for bankruptcy last July. Court documents at the time revealed that creditors had loaned 3AC billions of dollars. 
Sotheby's Grails collection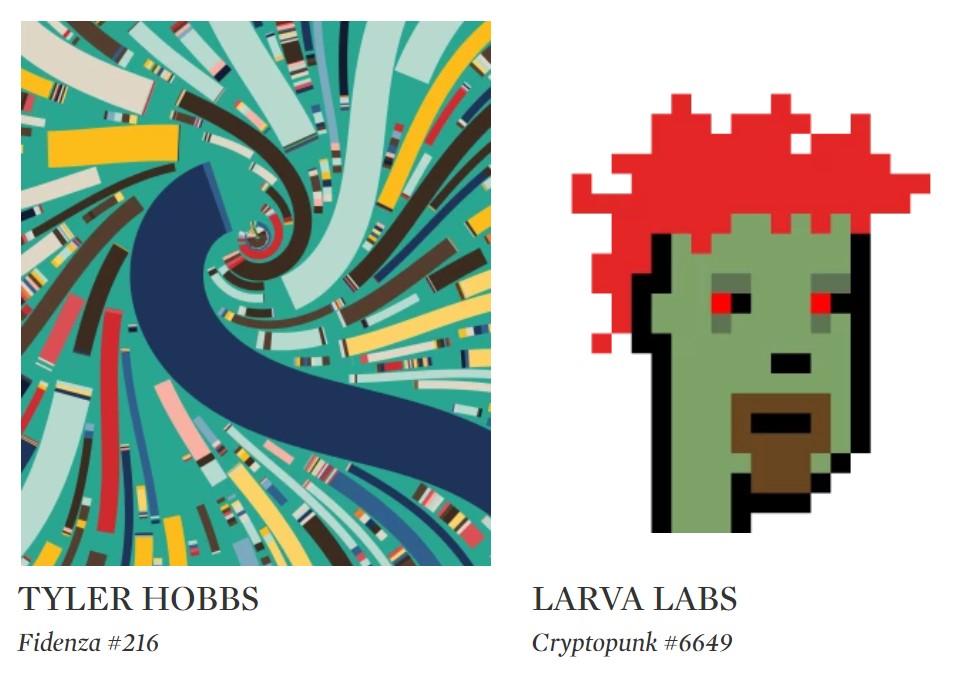 Screenshot of works featured in Sotheby's "Grails" collection.
During its peak, 3AC spent lavishly on NFTs. The firm spent 1,800 ETH — worth about $5.6 million at the time of sale — on Ringers #879, known popularly as The Golden Goose. 
"Thesis: we like the Goose," 3AC co-founder Su Zhu tweeted then. 
Sotheby's, which started showcasing NFTs in 2021, saw tepid response to its "Oddly Satisfying" auction last month, where the top-selling piece, "Eternity" by the artist Anyma, fetched just €50,800 ($55,653) compared to an estimated closing price of between €70,000 and €100,000.
Bouhanna said the March auction brought in about $316,00, with 93% of the pieces sold.
© 2023 The Block. All Rights Reserved. This article is provided for informational purposes only. It is not offered or intended to be used as legal, tax, investment, financial, or other advice.