Decentralized exchange Brine Fi secured $16.5 million at a $100 million valuation in a Series A funding round led by Pantera Capital.
Elevation Capital, StarkWare, Spartan Group, Goodwater Capital, Upsparks Ventures and Protofund Ventures also participated in the round, according to a statement.
"Brine tackles some of the most important challenges holding back institutional and mainstream user adoption in DeFi," Pantera Capital Managing Partner Paul Veradittakit said. "There's an urgent demand for a self-custodial execution layer that is faster, more reliable, user-friendly and cost-effective."
As an order book-based spot DEX, Brine Fi enables users to directly execute orders with other traders in a similar way to centralized exchanges but onchain, retaining full custody of their crypto assets while placing trades. This contrasts with the dominant automated market maker DEX model, using liquidity pool smart contracts to facilitate the decentralized trading of specific token pairs.
Brine Fi's order book platform launched two weeks ago, with $575,000 in total value locked (funds deposited) and a daily trading volume of $1 to $3 million, according to DeFiLlama data.
Zero-knowledge transaction privacy
Brine Fi also leverages zero-knowledge proofs, powered by Ethereum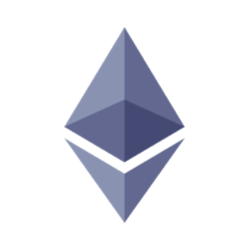 ETH -0.26% scaling developer StarkWare, to address frontrunning — where another trader gets their order executed first at a better price due to the public nature of onchain transactions. Brine Fi uses the zk tech to enable privacy in trading positions, allowing traders to execute high-volume orders without getting front-run, the team said. 
Brine Fi also offers gasless (zero transaction fee) trades, with trading fees set at 0.05%, the team added.
Crypto venture capital funding and DEX trading volume decline
The investment in Brine Fi comes despite crypto venture capital funding falling for the fourth consecutive month in August. Venture funding for crypto startups came in at less than $500 million last month — a low point not seen in over two years. 
DEX trading volume has also been struggling, falling for three months straight to $22 billion in August, according to The Block's data dashboard. 
Centralized exchange volume is down too, though DEX volume has fallen faster since May, dropping below 15% of CEX spot trade volume in August.
© 2023 The Block. All Rights Reserved. This article is provided for informational purposes only. It is not offered or intended to be used as legal, tax, investment, financial, or other advice.