JPMorgan has lowered its bitcoin production cost estimate following recent revisions to the Cambridge Bitcoin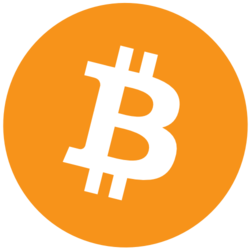 BTC -1.13% Electricity Consumption Index methodology.
"The current bitcoin production cost falls to around $18,000 with the new methodology vs. $21,000 with the old methodology," JPMorgan analysts led by Nikolaos Panigirtzoglou wrote in a report on Wednesday. Accordingly, electricity price changes will now have a smaller effect on bitcoin mining costs, the analysts noted.
The current market price of bitcoin is around $25,800, according to CoinGecko data.
"We had previously calculated that each one cent per kWh [kilowatt hour] change in the electricity cost induces a $4,300 change in the bitcoin production cost. After the revised CBECI methodology, we see this sensitivity declining, but only modestly to around $3,800," the analysts said.
"This sensitivity would mechanically double post the 2024 halving event," they added.
That's because the upcoming bitcoin halving event will cut the rewards miners receive in half, and any changes in electricity costs will have a larger impact on their overall expenses, making cost management even more critical for miners.
JPMorgan reiterated Wednesday that the halving event could be a stress test for bitcoin miners, especially given the high sensitivity of the bitcoin production cost to electricity costs.
New CBECI methodology
The Cambridge Centre for Alternative Finance last week revised the methodology to enhance the accuracy and reliability of the index, which tracks and estimates the electricity consumption of the Bitcoin network. The new CBECI methodology recognizes that not all mining equipment contributing to Bitcoin's hash rate should be treated equally because, in reality, miners frequently upgrade to newer, more efficient equipment or operate a mix of various machines with differing efficiencies.
"In conclusion, we conducted this analysis to test our hypothesis that increases in network hash rate can likely be attributed to more recently released mining hardware," the Cambridge Centre for Alternative Finance said. "This hypothesis was based on U.S. import data, and we sought additional evidence to validate it."
© 2023 The Block. All Rights Reserved. This article is provided for informational purposes only. It is not offered or intended to be used as legal, tax, investment, financial, or other advice.