Ethereum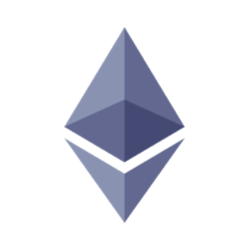 ETH + has fallen short of expectations in terms of network activity following the Shanghai upgrade implemented in April, according to JPMorgan.
"While the shift from proof-of-work to proof-of-stake that resulted from the Merge upgrade meant that the energy consumption for the Ethereum network collapsed by more than 99%, the Ethereum supply is shrinking and staking rose sharply (with the amount of ether staked up by 50% since the Shanghai upgrade), the increase in network activity has been rather disappointing," JPMorgan analysts led by Nikolaos Panigirtzoglou wrote in a note on Thursday.
Ethereum's daily transactions, daily active addresses and total value locked (TVL) of decentralized finance (DeFi) protocols on the network have all experienced declines, the analysts noted.
The fall in Ethereum activity suggests that various "bearish forces" of the last year, including the FTX and Terra collapses, U.S. regulatory uncertainty and crackdown, the fading of interest in crypto by institutional investors and the drying up of venture capital funding, may have outweighed the positive impact of the Shanghai upgrade on Ethereum's network activity, according to the analysts. The Shanghai upgrade allowed Ethereum validators to withdraw the staked ether that has been locked in the network.
Moreover, Ethereum Layer 2 networks have displayed mixed results, they said. While Optimism
OP + has witnessed increased activity, Arbitrum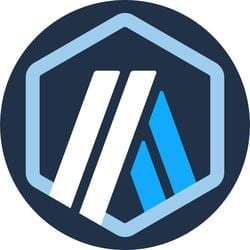 ARB + 's activity has declined. The TVL on both Arbitrum and Optimism has fallen since the end of March, just before the Shanghai upgrade was implemented.
The analysts also noted Ethereum's centralization concerns, particularly regarding liquid staking protocols like Lido, which maintains a dominating share.
Ethereum's EIP-4844 upgrade
The crypto industry is now looking to the EIP-4844 upgrade or protodanksharding, hoping for a substantial increase in Ethereum network activity. However, "continued bearish crypto forces remain a headwind," the analysts said.
Protodanksharding is a preliminary step towards the full implementation of danksharding, which differs from the initially planned sharding technique. Instead of splitting the Ethereum blockchain into multiple shard chains, Danksharding introduces data-containing blobs — temporary data packets attached to blocks that can hold more data than the blocks themselves.
This innovation is expected to benefit Layer 2 networks like Arbitrum and Optimism, which bundle transactions before posting them back to the main chain. The data blobs will not alter the Ethereum block size but will create additional temporary data space for Layer 2 rollups, potentially increasing network throughput and reducing transaction fees.
Protodanksharding is currently scheduled for the fourth quarter of this year, but this may be delayed to early next year.
© 2023 The Block. All Rights Reserved. This article is provided for informational purposes only. It is not offered or intended to be used as legal, tax, investment, financial, or other advice.