VanEck announced the upcoming launch of the VanEck Ethereum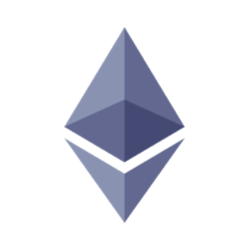 ETH + Strategy ETF (EFUT). 
The actively managed ETF is tailored to capture capital appreciation by investing in ether (ETH) futures contracts, according to a statement.
EFUT won't be investing directly in ETH or other digital assets. Instead, it will invest in standardized, cash-settled ETH futures contracts sourced from exchanges that have the Commodity Futures Trading Commission's stamp of approval. As it stands, the only ETH futures the fund intends to invest in are those traded on the Chicago Mercantile Exchange.
CBOE listed
The ETF will be listed on the CBOE, actively managed by VanEck head of active trading Greg Krenzer. Krenzer joined the firm in 1994, with over two decades of experience in trading various asset classes, including futures products.
The ether ETF product follows in the footsteps of VanEck's bitcoin futures fund, the VanEck Bitcoin Strategy ETF (XBTF), launched in Nov. 2021. Both funds are structured as a C-Corp — providing a more tax-efficient experience for long-term investors, the firm said.
VanEck said it will share regular updates on the launch via its official X (formerly Twitter) account. Earlier today, VanEck posted a message saying, "AI, AI, Uh Oh! Follow for updates on how to Enter the Ether."
Bloomberg ETF Analyst Eric Balchunas said he heard the SEC wanted to accelerate the launch of ether futures ETFs ahead of a potential government shutdown — asking the filers to update their documents by Friday to trade on Tuesday.
Valkyrie Investments
Valkyrie Investments, meanwhile, is preparing to begin offering exposure to ether futures through an ETF, Fox Business reported on Thursday. The asset manager could become the first to offer exposure to the asset class as early as Friday, Fox reporter Eleanor Terrett wrote on Twitter.
Several firms filed for ether futures ETFs in a flurry of applications over a few days in August, including proposals from Ark Invest, ProShares and Grayscale — with some providing exposure to both bitcoin and ether futures contracts. Ether futures ETFs were set for a final verdict by mid-October, with the Securities and Exchange Commission previously said ready to greenlight the proposals.
Nate Geraci, president of advisory ETF Store, said it looked like a "real possibility" that the ether futures ETFs could become a reality before a spot bitcoin ETF at the time. The SEC is yet to approve a bitcoin-based spot fund.
Yesterday, the SEC delayed a decision on VanEck's proposed spot ether fund, the VanEck Ethereum ETF, as widely expected. The regulator also delayed a decision on the proposed ARK 21Shares Ethereum ETF, with a new deadline set for Dec. 25 an Dec. 26, respectively.
"The Commission finds it appropriate to designate a longer period within which to take action on the proposed rule change so that it has sufficient time to consider the proposed rule change and the issues raised therein," it wrote in a filing Wednesday.
Ether is trading up around 1% at $1,644 following the announcement and 2.6% over the last 24 hours, according to CoinGecko.
Updated with additional details throughout.
© 2023 The Block. All Rights Reserved. This article is provided for informational purposes only. It is not offered or intended to be used as legal, tax, investment, financial, or other advice.