Digital-asset investment products at asset managers such as CoinShares, Bitwise, Grayscale, 21Shares and ProShares recorded net inflows for the sixth consecutive week. The funds added $261 million to a total $767 million over the last six weeks alone — surpassing all of 2022's $736 million inflows — according to CoinShares' latest report.
Notably, the inflow streak now matches July's run — representing the largest since the crypto bull run ended in December 2021.
Bitcoin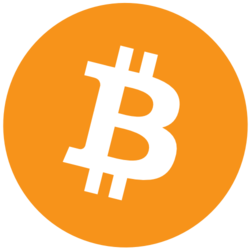 BTC -0.43% investment products dominated, capturing the lion's share of inflows, totaling $229 million, and bringing bitcoin funds' year-to-date inflows to $842 million.
This latest surge is likely buoyed by an increasing likelihood of a spot-based bitcoin exchange-traded fund in the United States and weaker-than-expected macroeconomic data — calling into question the efficacy of U.S. monetary policy, CoinShares' Head of Research James Butterfill wrote.
However, short-bitcoin products also saw inflows of $4.5 million — indicating some investors remain skeptical about the sustainability of the recent rally.
Ether crypto funds and US investor comeback
Ether crypto funds generated the most inflows since August 2022 last week, totaling $17.5 million — a significant turnaround from a run of $107 million in outflows they have faced this year.
Solana and Chainlink products witnessed inflows of $11 million and $2 million, respectively, while Polygon and Cardano-based funds saw minor inflows of $0.8 million and $0.5 million.
In contrast to recent subdued flows compared to Europe, U.S. investors stepped up their game over the past week, contributing regional inflows of $157 million. Meanwhile, Germany, Switzerland and Canada continued steady participation, registering inflows of $63 million, $36 million and $9 million, respectively.
© 2023 The Block. All Rights Reserved. This article is provided for informational purposes only. It is not offered or intended to be used as legal, tax, investment, financial, or other advice.