The use of bitcoin in darknet markets, such as for buying illegal drugs, has continued to grow, according to data from Chainalysis. However, its share on such markets accounts for less than 1% of all bitcoin transactions, according to Elliptic.
In its new Crypto Crime Report, published Tuesday, Chainalysis said over $600 million worth of bitcoin was spent on darknet markets during Q4 of 2019. Bitcoin's use in legal activities, such as for trading at crypto exchanges and merchant services, however, surpassed its use on darknet markets.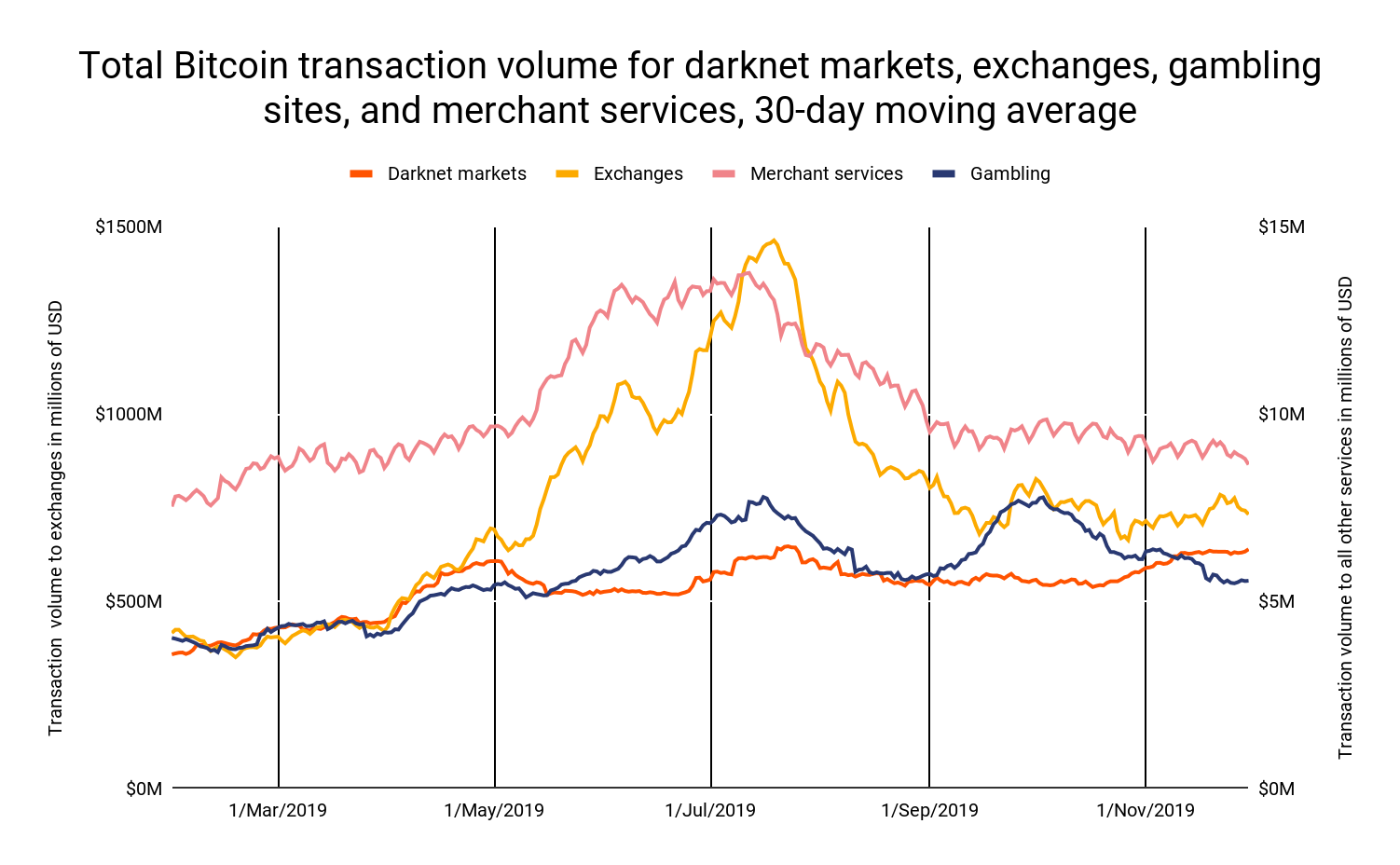 Source: Chainalysis
Chainalysis further found that bitcoin's use on darknet markets is "less influenced" by the highs and lows of the cryptocurrency.
"While all categories see spikes in July around the same time as a Bitcoin price surge, darknet markets exhibit a much less dramatic spike than the others," said Chainalysis. "Looking across the entire year, darknet markets' transaction activity remains within a much narrower volume range, suggesting that customer behavior is less influenced by changes to Bitcoin's price."
Last October, The Block's Steven Zheng also researched cryptocurrencies' use in darknet markets and found that bitcoin remains the most widely accepted cryptocurrency on these platforms, followed by monero and litecoin. Nearly 93% of the darknet markets Zheng examined accepted bitcoin for payment.
While bitcoin remains the most popular crypto for darknet activities, its share accounts for less than 1% of all bitcoin transactions, according to recently available data from blockchain analysis firm Elliptic.