The prices of bitcoin hit a new yearly high on Monday, with markets up more than 8% on the day as of press time.
BTC is trading hands at roughly $10,809, according to price data from Coinbase, representing an increase of about 8.8% over the past twenty-four hours. Coinbase data shows a high of $10,968; Bitfinex and Bitstamp hit highs of $10,974 and $10,956, respectively, according to TradingView data. 
The market move comes days after the price of ether — the native cryptocurrency of the ethereum network — posted a yearly high over the weekend. On July 26th, ETH popped up to a high of $329.99 on Coinbase. At press time, ETH is trading at roughly $320.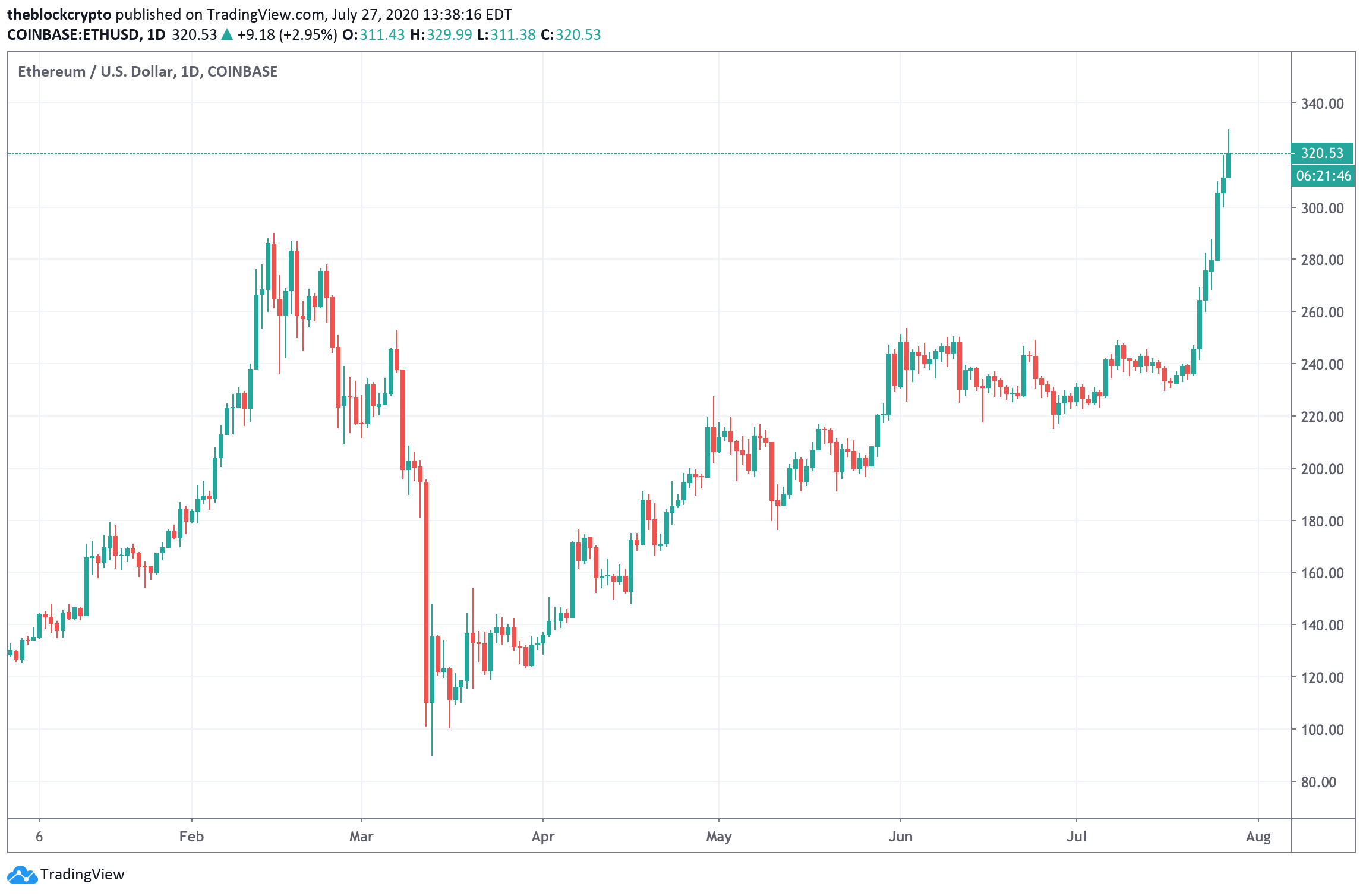 As noted this morning by The Block's Frank Chaparro, news and analyst coverage indicates that global economic uncertainty is providing fodder for select markets, including gold and bitcoin.