Ethereum miners are gaining big as transaction costs or gas fees continue to rise amid decentralized finance (DeFi) boom.
According to The Block Research, Ethereum miners generated all-time high fee revenue of $17 million on September 1.  The figure is 3.7 times higher than the previous highest amount recorded during December 2017 and January 2018 when crypto prices went through the roof.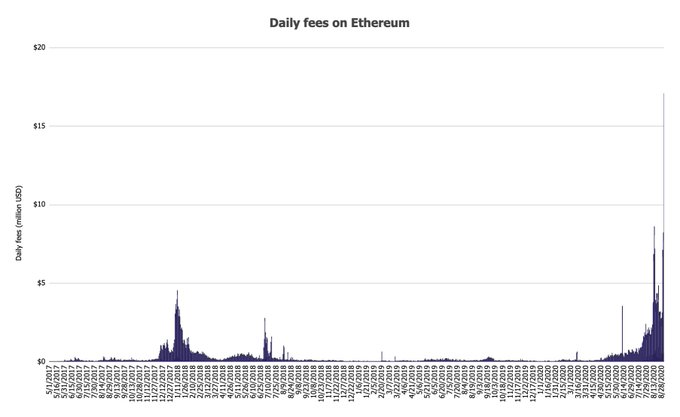 Bitcoin miners, on the other hand, generated $1.5 million in transaction fees yesterday — only 9% of Ethereum miners' fees. Bitcoin miners' all-time high during the December 2017 craze was $21.4 million.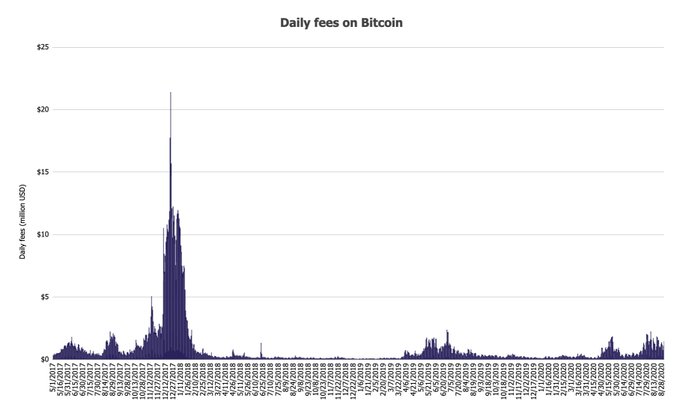 The surge in Ethereum fees, and therefore miners' revenue, could result in an increase in prices of Ethereum miners in the secondary markets, according to Larry Cermak, director of The Block Research. If so, the trend could turn out to be bullish for mining chips manufacturers such as AMD and Nvidia, said Cermak.