Most bitcoin mining companies saw their stocks go up on Monday as the coin surpassed the $22,000 mark.
Bitcoin was trading at $22,400 at closing time, according to data from TradingView.
Digihost was up 12.21%, followed by Cipher Mining (+8.38%), Mawson Infrastructure Group (+7.31%) and Argo (+6.34% on the London Stock Exchange).
A few stocks fell, including Northern Data (-6.13%) and Greenidge Generation (-2.47%).
Here's how crypto mining companies performed on Monday, Sept. 12: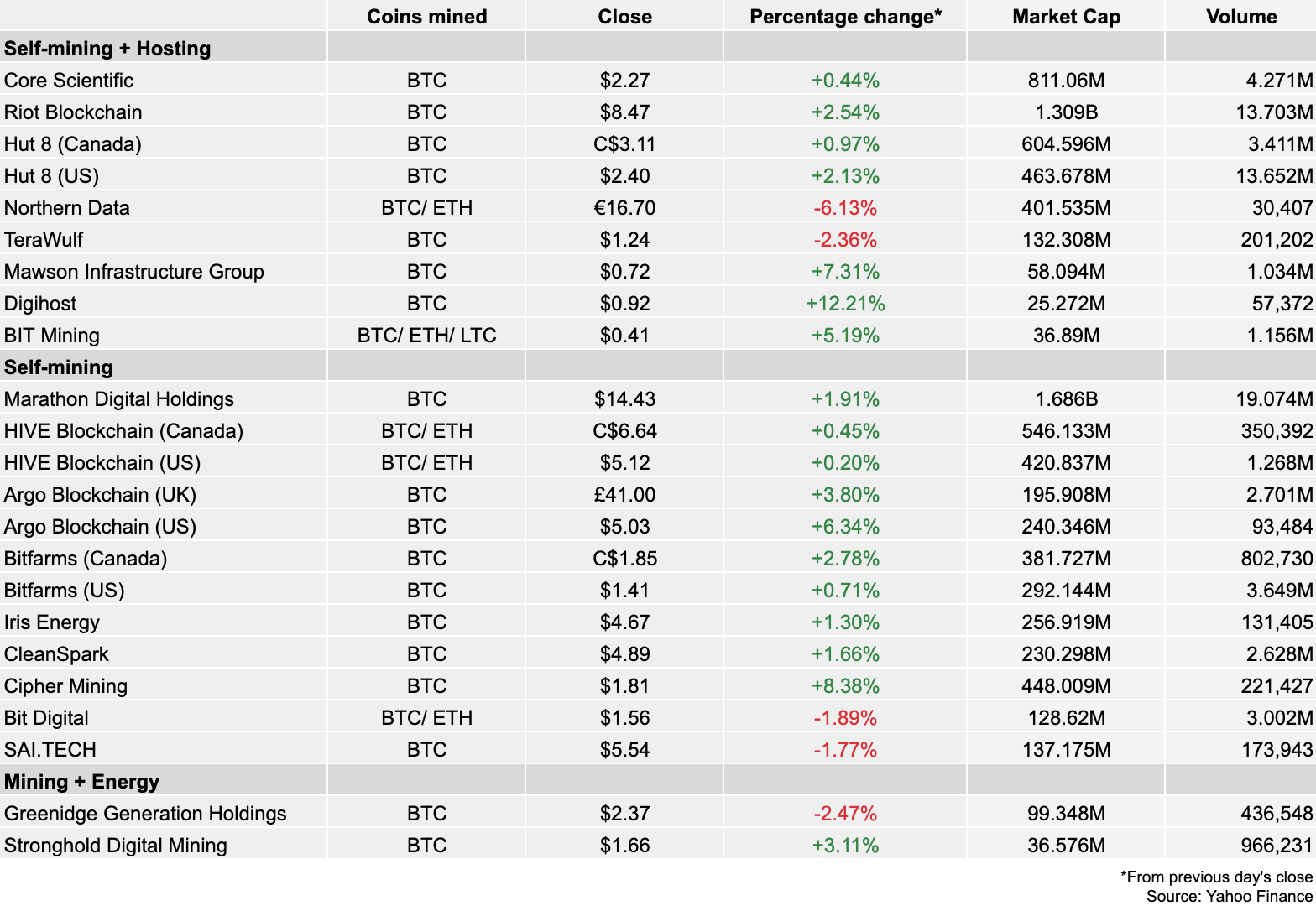 © 2023 The Block. All Rights Reserved. This article is provided for informational purposes only. It is not offered or intended to be used as legal, tax, investment, financial, or other advice.