Most bitcoin mining stocks tracked by The Block trended downward on Friday.
The coin was trading at around $19,200 by market close, according to data from TradingView.
Mawson Infrastructure Group's stock fell 15.79%, followed by Greenidge Generation (-10.66%), Core Scientific (-10.48%) and Riot Blockchain (-9.86%).
Bitcoin mining stocks also fell over the course of the week — Argo Blockchain by 44.53% on the London Stock Exchange and Greenidge by 35.88%.
Here's how crypto mining companies performed on Friday, Oct. 14:
An overview of how miners fared over the week of trading: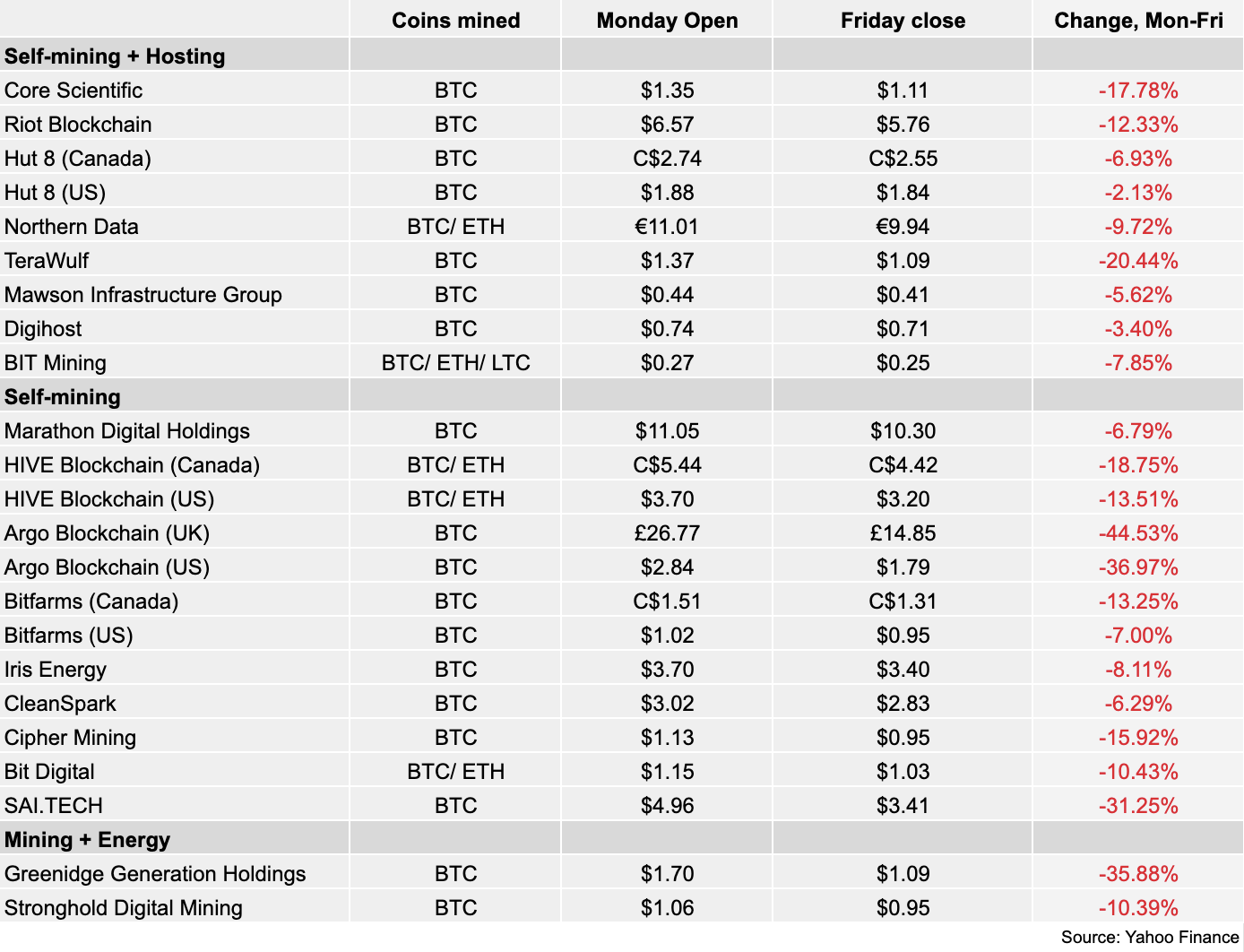 © 2023 The Block Crypto, Inc. All Rights Reserved. This article is provided for informational purposes only. It is not offered or intended to be used as legal, tax, investment, financial, or other advice.