Bitget grew in all aspects; the company made great strides in building the team, brand, and business over the last 12 months during the crypto winter. We expanded our services to the global Web3 market for the first time in 2022. This effort pushed our business development velocity beyond bounds, making it one of the fastest-growing exchanges with strong business momentum. 
Some of Bitget's key achievements included: 
Ranking Top 3 in terms of crypto derivative trading volume, according to the Boston Consulting Group report. 
According to TokenInsight's latest report, Bitget's market share in crypto derivative contracts increased from 3% to 11% after the collapse of FTX. 
Its total transaction volume increased by over 300% with the popularity of copy trading products. 
Bitget's workforce grew from barely 200 people at the beginning of 2022 to over 1100 employees in Jan 2023. 
It also became the crypto exchange partner with Lionel Messi. 
Looking at the Numbers 
Previously, we focused on serving customers from a few Asian countries alone. However, by the end of 2022, we acquired over 8 million users in more than 100 countries, with footprints in Turkey, Southeast Asia, Latin America, and Europe. 
Bitget saw an over 300% increase in total transaction volume, with the popularity of copy trading products. The platform's flagship offering, One-Click Copy Trade, as of Dec 2022, has attracted over 80,000 traders and over 338,000 followers with more than 42 million profitable trades, leading the industry in the copy trading market. 
In the derivatives market, Bitget's market share increased dramatically from 3% to 11% after the collapse of the former second-largest exchange, FTX, according to the latest data shared by the Tokeninsight report. At the end of 2022, the top 10 exchanges' total daily open interest had dropped by 27.1% from January and 41% from its peak in April of the same year. Among the exchanges, only Bitget achieved a significant increase in open interest, from $841 million to $3.74 billion, representing a 344% total increase. 
MD's Vision for the Crypto Industry in 2023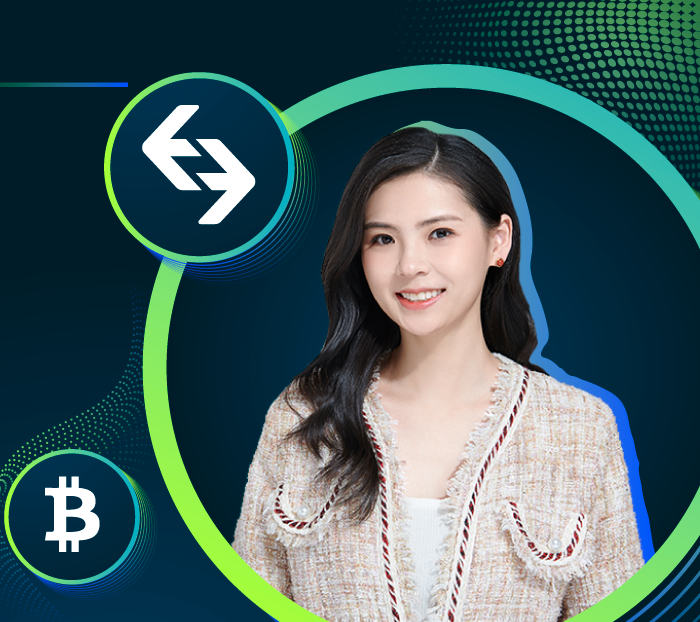 Gracy Chen, Managing Director of Bitget, remarks, "As macro liquidity continues to affect the crypto market, the interest rate spike is expected to slow down in 2023 gradually. The impact of the Fed on macro liquidity will also continue to affect investors' expectations for the crypto market. In addition, the TVL(Total Value Locked) amount in DeFi is expected to increase slowly in 2023. Regardless of the decline in the value of popular blockchain tokens, the number of active users and new wallet addresses on chains like Polygon, Ethereum, and BSC has remained on the rise." 
"We believe 2023 will be a year full of opportunities and challenges, and our goal will remain focused on providing the best social trading and derivatives trading experience for our users. We will also continue to expand our spot markets and improve our overall capabilities to optimize the trading experience on Bitget. As the industry continues to consolidate and deleverage, and the macroeconomic conditions improve, we will emerge from this crypto winter, thrive in the year ahead, burgeon into a leading player and propel the industry forward." 
This post is commissioned by Bitget and does not serve as a testimonial or endorsement by The Block. This post is for informational purposes only and should not be relied upon as a basis for investment, tax, legal or other advice. You should conduct your own research and consult independent counsel and advisors on the matters discussed within this post. Past performance of any asset is not indicative of future results.
© 2023 The Block Crypto, Inc. All Rights Reserved. This article is provided for informational purposes only. It is not offered or intended to be used as legal, tax, investment, financial, or other advice.