Blockchain development firm Consensys has announced it is going to stop offering Truffle and Ganache web3 developer tools as it shifts focus to MetaMask Snaps and its software development kit (SDK). 
Ganache and Truffle are toolkits used for developing, deploying, and testing smart contracts on Ethereum and other networks.
"Consensys is announcing the sunset of Truffle and Ganache, as we shift our focus towards empowering developers with MetaMask toolings like Snaps and SDK," the web3 software company said in an X post.
On Thursday, Consensys outlined in a blog post plans to invest in new web3 developer tools. "We are investing in new tools and APIs to empower developers to build powerful dapps with MetaMask, Infura, and Linea." The blog post added that Truffle engineers will join these new teams to accelerate the buildout of developer offerings. 
The firm will support Truffle and Ganache users' transition to alternative ecosystem tools like Hardhat, Foundry, Remix, Thirdweb, and OpenZeppelin, providing documentation outlining the migration process.
Consensys will be partnering with HardHat to provide a smooth transition process, it added.
Migration support for developers
Consensys assured it will provide support for developers to transition to alternative smart contract and dapp development tools. The developer support for Truffle and Ganache will continue to be available for the next 90 days through Zendesk, Github, and Consensys Discord.
"We are committed to supporting Truffle and Ganache users as they transition to Hardhat, Foundry, and other ecosystem tools like Remix, Thirdweb, and OpenZeppelin," Consensys said in a blog post.
The web3 software firm said that after 90 days, Truffle and Ganache codebases will remain available as public archives. Developers can also participate in an upcoming ConsenSys X.com Spaces event on Sept. 27, which will feature an open community Q&A session.
Consensys acquired Truffle Suite in 2020, and at the time of the acquisition, the dapp development toolkit was described as having, "more than 8.5 million downloads and a vibrant developer community." Truffle Suite was launched in 2015, and has since become one of the most widespread toolkit for dapp development on Ethereum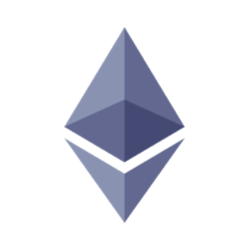 ETH -4.43% and EVM blockchains.
Ganache is a component of Truffle Suite, and is used for developing and testing smart contracts and dapps in a sandbox environment.
© 2023 The Block. All Rights Reserved. This article is provided for informational purposes only. It is not offered or intended to be used as legal, tax, investment, financial, or other advice.