Venezuelan authorities unveiled a cache of Bitcoin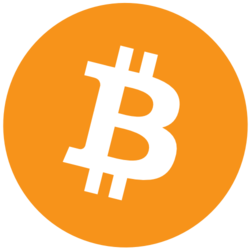 BTC + mining machines yesterday among an arsenal of heavy weaponry, including rocket launchers and grenades, seized from the Tocoron prison.
Over 11,000 police and soldiers, supported by tanks and armored vehicles, stormed the prison, capturing the Bitcoin machines and weaponry from the Tren de Aragua gang, which had used the prison as its Latin American headquarters for years, AFP reported.
Bitcoin mining is popular in Venezuela given the country's struggles with hyperinflation, combined with the near-zero cost of power in its heavily subsidized electricity market, making operations more profitable than the global average.
However, in a video report from AFP, many of the machines appeared to be older versions of Bitmain's Antminers, so it's unclear how profitable the operation actually was.
Bitcoin mining is the process through which new coins are introduced into circulation and plays a crucial role in maintaining the network's security. Miners use sophisticated computers, known as ASICs (Application-Specific Integrated Circuits), to solve complex computational math problems as part of Bitcoin's proof-of-work consensus algorithm.
Energy blackouts and crypto mining crackdowns
With frequent electricity blackouts, Venezuelan authorities have been cracking down on such facilities, with the country's temporary ban on mining cryptocurrencies effectively killing the industry that had once been promoted in the country, Bloomberg Línea reported in June.
Venezuelan regulators initially imposed a ban on cryptocurrency mining in March, following a probe into an alleged corruption scheme where crypto wallets were reportedly used to divert funds from state-owned oil firm PDVSA.
In 2019, President Nicolas Maduro announced plans to back its national cryptocurrency, the petro, with barrels of oil.
Pools, restaurants, baseball fields and a zoo
Interior and Justice Minister Remigio Ceballos said four prison guards were arrested, suspected of aiding the gang members who enjoyed a lavish lifestyle behind bars. The government evacuated its 1,600 inmates to other locations, though some managed to escape during the raid, AFP said. 
The prison's facilities, installed by the gang, included a restaurant, pool, gambling rooms, disco, baseball field and even a zoo. Some inmates' partners also lived there and were evicted during the operation.
It wasn't all fun and games, however, with gang leaders keeping other prisoners in "a kind of slavery," Ceballos said.
The hoard of seized goods also included sniper rifles, explosives, rocket launchers, bullets, machine gun ammunition belts and grenades, Ceballos added.
© 2023 The Block. All Rights Reserved. This article is provided for informational purposes only. It is not offered or intended to be used as legal, tax, investment, financial, or other advice.