Lauren Belive, who at one time worked at the White House under President Barack Obama, joined Ripple as the head of U.S. public policy and government. 
"My role will be to lead our engagement in Washington and nationally, ensuring that we are not only part of the conversation but driving it forward with clarity and purpose," Belive said Tuesday on LinkedIn.
"With regulatory landscapes evolving, it's paramount that we advocate for policies that not only support the crypto industry but also the countless individuals and businesses that could benefit from these advancements," she continued. 
Belive was most recently director of government affairs at SoftBank Group International, and before that, she was head of U.S. government relations at Zoom. She started her career at the House Oversight and Government Reform Committee, which was then chaired by Rep. Henry Waxman, D-Calif. 
At the Obama White House, she worked in the Office of Legislative Affairs. She also previously worked on Obama's campaign, according to her LinkedIn profile. 
Crypto advocacy
Crypto firms have bolstered their advocacy efforts in Washington D.C. in a push for a regulatory overhaul they say is needed to keep activity in the U.S. and prevent it from going offshore. Some have criticized the Securities and Exchange Commission's approach to regulating crypto that has been dubbed "regulation by enforcement."  
Ripple itself has been in the midst of a lawsuit brought by the regulator over the past few years. The firm secured a partial win in July after a New York district court judge ruled in July that some of Ripple's sales, called programmatic, of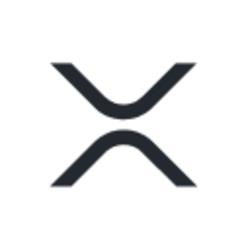 XRP -6.29% did not violate securities laws because of a blind bid process in place for them. The judge also ruled that other direct sales of the token to institutional investors were securities, leaving a partial win for the SEC.
Other firms too have ramped up efforts in Washington. Coinbase is planning a "Stand with Crypto Day" where innovators, entrepreneurs and developers will meet with lawmakers and government officials on Wednesday in the nation's capital. 
© 2023 The Block. All Rights Reserved. This article is provided for informational purposes only. It is not offered or intended to be used as legal, tax, investment, financial, or other advice.