Bitcoin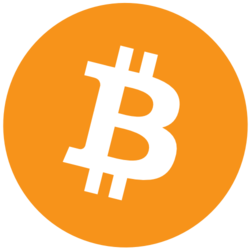 BTC + 's price has been consolidating at around the $27,000 level since the beginning of October. Confidence in the digital asset has prevailed, despite a multitude of macroeconomic headwinds, not least being geopolitical uncertainty amidst the conflict in Israel. 
However, YouHolder Risk Manager Sergei Gorev sees bitcoin holding its price range above $27,000 amidst this conspiracy of geopolitical and monetary policy headwinds. "While central banks continue to pump liquidity out of the global economy by raising interest rates, the S&P 500 index continues to grow, and bitcoin quotes are fairly confident within the price range," Gorev told The Block.
However, the analyst suggested bitcoin's support level is based on factors independent of major indices. He observed bitcoin diverging from its tendency to positively correlate with the S&P 500.
"If the growth of the S&P 500 is due to the growth of only a few technology companies that pull the entire index, then bitcoin quotes are holding steady on an increase in the level of confidence in the cryptocurrency as a whole against the background of the collapse of the U.S. government debt market. Before that, the quotes of S&P 500 and crypto assets were correlated with the dynamics of global liquidity, but after that, their paths diverged," he added.
Geopolitical uncertainty weighs in on equities
According to analysts, geopolitical uncertainty could trigger risk-off movement from the cryptocurrency market. YouHodler Chief of Markets Ruslan Lienkha said investors are braced for future macroeconomic impacts as factors converge.
"The bond market drop has not provoked a dramatic sell-off in risk assets yet, apparently, market participants are expecting even higher yields and a much longer period of elevated inflation and high rates. We will see the full impact on risk assets when the bond yield curve converts from the current inverted shape to a normal one," Ruslan told The Block.
Risk appetite is being challenged in this environment, according to hedge fund manager Paul Tudor Jones. "It's a really challenging time to want to be an equities investor. What you've got is the geopolitical uncertainty and the fiscal situation in the U.S. which is going to require a completely different political mentality," Jones told CNBC Tuesday.
The world's largest digital asset by market capitalization was changing hands for $27,450 at 1:30 p.m. ET, down 1.6% over the past 24 hours, according to CoinGecko.
© 2023 The Block. All Rights Reserved. This article is provided for informational purposes only. It is not offered or intended to be used as legal, tax, investment, financial, or other advice.