Bitcoin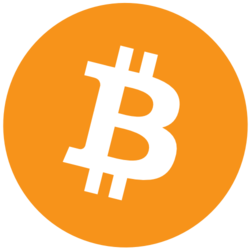 BTC + has held above the $28,000 mark since Monday in a rally that has seen the world's largest digital asset by market capitalization rise 8% over the past week. 
Denny Galindo, an executive director at Morgan Stanley, thinks that "crypto winter" may be coming to an end.
"Based on current data, signs indicate that crypto winter may be in the past and that crypto spring is likely on the horizon," he wrote in a note.
The Morgan Stanley director attributed his forecast to the upcoming "halving" event, a unique feature of bitcoin that reduces its supply, and which has led to price increases in the past.
The investment banker analyzed several metrics that have historically signaled the bottom for bitcoin, including the time since its last peak, the magnitude of its drawdown, and miner capitulation. Based on this data, Galindo formulated the bottom for bitcoin may have already happened. 
Ryze Labs Managing Partner Matthew Graham concurred with this forecast.
"We strongly agree with Morgan Stanley's assessment and would probably still be quite comfortable had their report used even more bullish wording," Graham told The Block.
Lingering signs of risk-off sentiment in the market
However, other analysts noted the reduced liquidity being brought on by a struggling global economy.
"It's very unlikely the crypto industry will blossom while the global economy is struggling, as there is less liquidity due to the high cost of money. A crypto spring will appear, but it will happen only after a soft landing in the U.S.," YouHodler Chief of Markets Ruslan Lienkha told The Block.
Fantom Foundation Director Andre Cronje echoed this sentiment, stressing that crypto markets are tied to the overall macro market. Cronje pointed to various factors showing that the macroeconomic environment is far from exhibiting bullish sentiment.
"Look at the property market, it is only now slowing down and that bubble hasn't popped yet, recession hasn't even kicked in fully yet. Speaking purely from an investor value perspective, we are definitely not seeing the end of crypto winter," Cronje told The Block.
Lienkha highlighted the decline in the market capitalization of stablecoins in recent months as an indicator that investors are withdrawing capital from the cryptocurrency market.
"Right now, we can notice that the bitcoin price has been stuck in the channel of $25k-31k for more than 6 months; at the same time, the capitalization of all existing stablecoins has been gradually decreasing over the last few years. Therefore, we may conclude that capital outflow from the crypto market is not critical but is taking place," he added.
Bitcoin was changing hands for $28,691 at 3:00 p.m. ET, according to CoinGecko.
© 2023 The Block. All Rights Reserved. This article is provided for informational purposes only. It is not offered or intended to be used as legal, tax, investment, financial, or other advice.