Bitcoin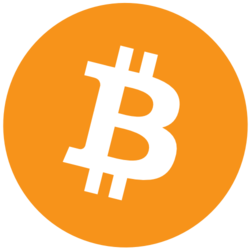 BTC -2.92% has been rallying amid ongoing excitement that the Securities and Exchange Commission may be getting closer to a decision that could greenlight a spot ETF, rising almost 40% over the past month. The approval process is complex, however, and most analysts can only guess as to just how close the industry might be to getting an answer from the regulator. 
"The SEC will not want to act as kingmaker given the scrutiny it will attract, and this will take a little more time," Tim Bevan, CEO of ETC Group, said in an emailed statement, saying he expected the regulator to rule simultaneously on the multitude of applications it's currently reviewing. "Hence, we believe January is the earliest we are likely to see approval."
Despite fresh speculation that the SEC is due to soon say something about applications from asset managers inducing BlackRock and Fidelity because of a rebuttal period that ended this week after they were most recently delayed in September, the regulator had already pushed back its decision timeline on the proposed ARK 21Shares Bitcoin ETF until at least Jan. 10. 
Amid a wave of filings for funds earlier in the year, optimism that approval could be getting closer grew after judges ruled in August that the SEC had to re-review a bid for a spot bitcoin ETF from Grayscale Investments after the asset management firm sued the agency last year following the rejection of its plan for the conversion of its flagship GBTC fund. Bitcoin's price has surged, rising 115% over the past year to currently trade at $37,235, according to CoinGecko. 
Ultimately, it's up to the SEC about when and how it makes any decisions, said Vivian Fang, a finance professor at Indiana University. 
"It sure can wait until the final deadline, although I personally think it will likely make a decision this year," Fang said. "At least this seems to be priced in by the recent crypto price movements - the market is heating up for near-term approvals of the spot bitcoin ETFs." 
Potential window
Analysts from Bloomberg Intelligence say there is a significant chance that approvals could start coming in by early January, but noted that a window has since opened up until Nov. 17 for a potential greenlight.  
"Even if approvals don't arrive this month, we still believe there's a 90% chance of approval by Jan. 10," Bloomberg's James Seyffart and Eric Balchunas said earlier this week on X.
Nathan Geraci, president of advisory firm The ETF Store, said it is possible that the SEC takes advantage of the short window.
"Issuing 19b-4 approval orders during this window would help keep the SEC on the path towards batching-up all existing spot bitcoin ETF filings to launch at the same time," Geraci said. The first approvals, if they come, would likely be for 19b-4 filings, which are rule changes that allow spot bitcoin ETFs to list and trade on exchanges, he added.
The SEC has yet to approve a spot bitcoin fund, although it has approved ETFs based on futures. The regulator declined to comment. 
Updated at 6:10 p.m. ET to include SEC declined to comment 
© 2023 The Block. All Rights Reserved. This article is provided for informational purposes only. It is not offered or intended to be used as legal, tax, investment, financial, or other advice.