A recent presentation from Joel DeCapua, a supervisory special agent at the Federal Bureau of Investigation (FBI), has shown that victims have paid $144.35 million in bitcoin as ransom during 2013-2019.

DeCapua presented at the RSA cybersecurity conference earlier this week, saying that the "vast majority" of ransomware proceeds are paid in bitcoin.




Of all ransomware, Ryuk raised the most money at nearly $62 million, according to DeCapua. Crysis/Dharma and Bitpaymer followed Ryuk, raising over $24 million and $8 million, respectively.


DeCapua further said that the majority (nearly 64%) of these ransomware proceeds went to crypto exchanges, Mixers and merchant services also received a chunk of these proceeds.




DeCapua did not disclose the names of those crypto exchanges, except BTC-e.com as it no longer exists.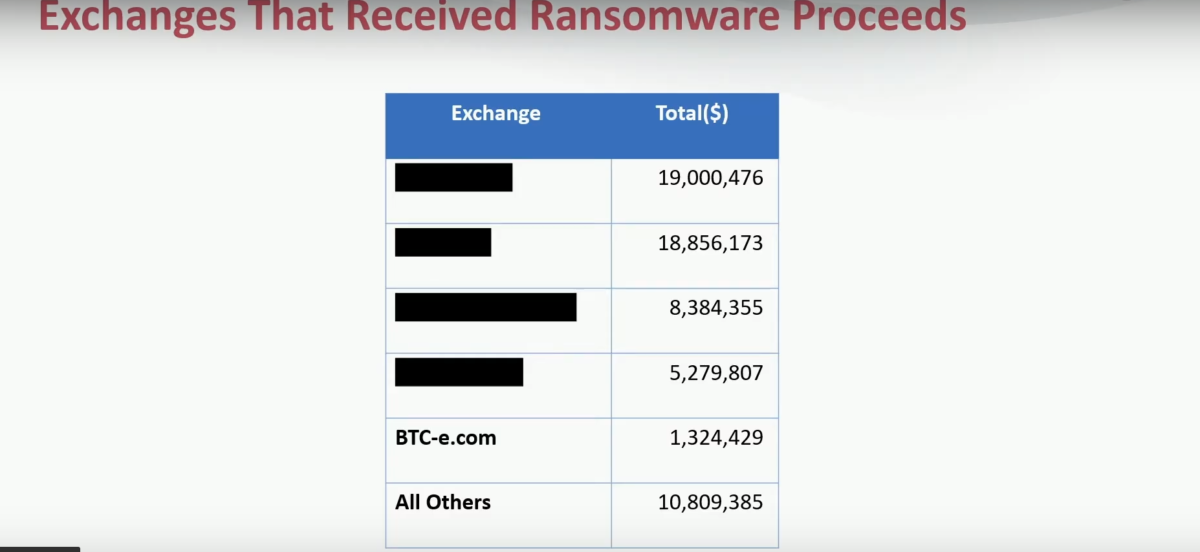 © 2023 The Block. All Rights Reserved. This article is provided for informational purposes only. It is not offered or intended to be used as legal, tax, investment, financial, or other advice.