Nearly 40% of companies surveyed by Deloitte have already implemented blockchain technology to improve their processes, but challenges remain for greater adoption.
Deloitte surveyed around 1,500 senior executives across 14 countries and found that more companies have put money and resources on blockchain this year as compared to last year. In 2019, 23% of respondents said they had incorporated blockchain. This year's figure (39%) is a "substantial jump", said the "Big Four" consulting giant.
"While blockchain was once classified as a technology experiment, it now represents a true agent of change that is," said Deloitte. Blockchain has "evolved" and is now "solidly entrenched in the strategic thinking of organizations across industries," according to Deloitte's global and U.S. blockchain leader Linda Pawczuk.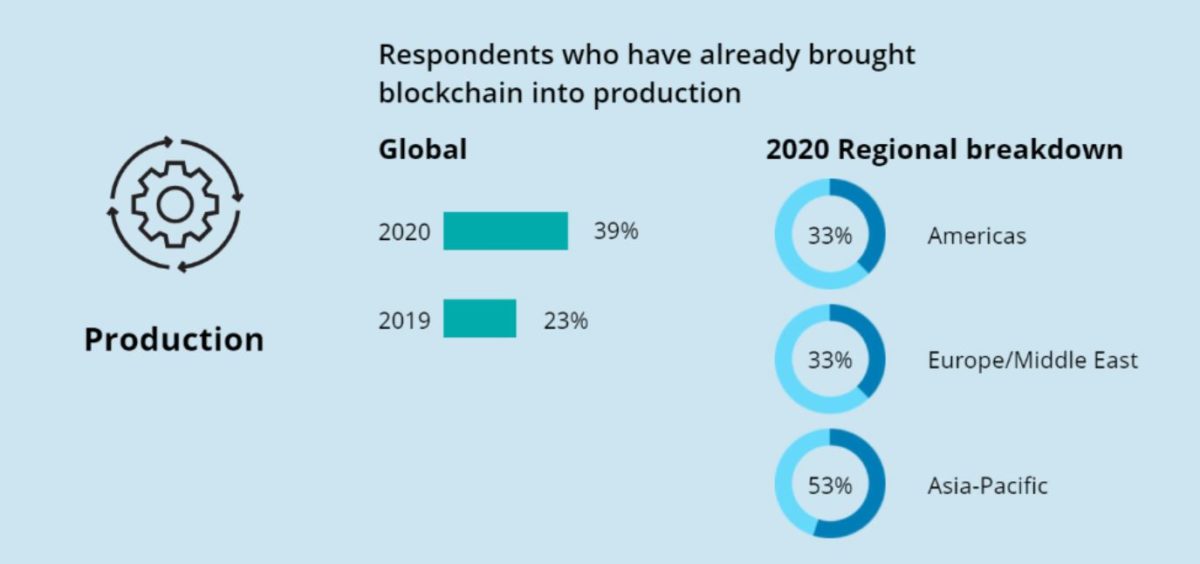 Source: Deloitte's 2020 Global Blockchain Survey
Given the tech's potential, blockchain is now one of the top five strategic priorities for most organizations (55%), according to the survey. That's a slight increase from 53% in 2019 and 43% in 2018.

Top five use cases that are an area of focus for surveyed companies are digital currencies, data access/sharing, data reconciliation, identity protection and payments.
As more respondents look to explore blockchain applications, 82% of them are hiring staff with blockchain expertise or plan to do so within the next 12 months (last year that figure was 73%). Further, this year, 83% of respondents indicated their companies would lose competitive advantage if they don't adopt blockchain (versus 77% in 2019).


Source: Deloitte's 2020 Global Blockchain Survey
But challenges to blockchain adoption remain. These include implementation barrier i.e. replacing existing systems, potential security threats, concerns over sensitivity of competitive information, lack of regulatory clarity, and more.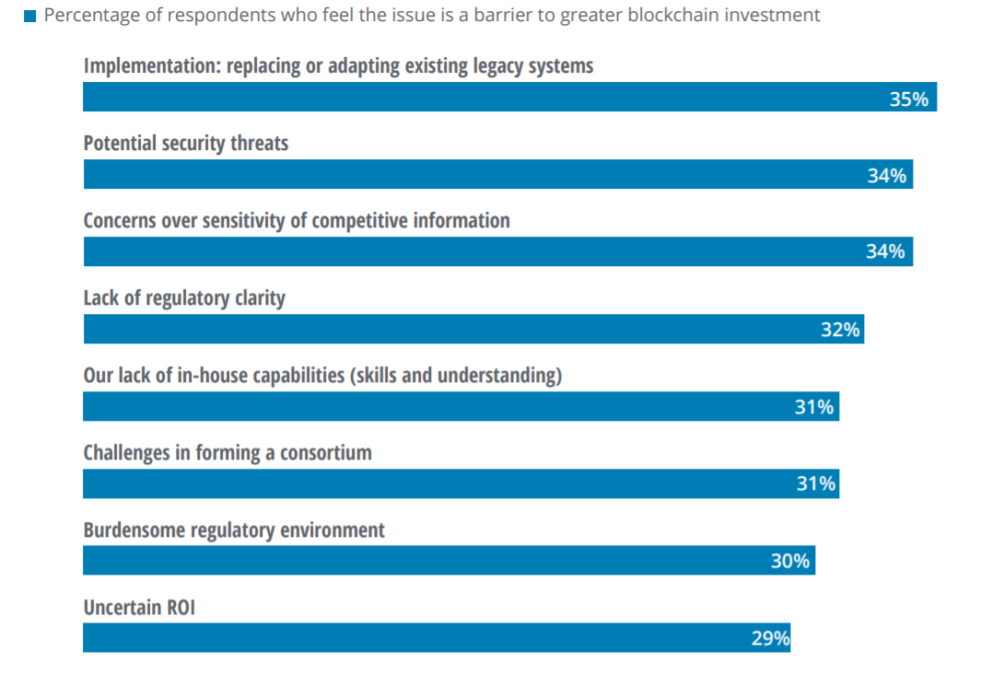 Source: Deloitte's 2020 Global Blockchain Survey

"Still, in 2020, both bold and modest in-production proof points across a wide variety of implementation scenarios demonstrate that blockchain technology works— and can work—for many different organizations, businesses, and industries," said Deloitte.

It is worth noting that Deloitte conducted the survey between early February and March when the coronavirus was only beginning to emerge as a global health crisis. Deloitte said it is confident that blockchain will continue to see adoption across global businesses over the next 1-2 years. However, the process of sorting current and future applications will "continue to take time, depending on industry, maturity, risk tolerance, and budgets."


© 2023 The Block. All Rights Reserved. This article is provided for informational purposes only. It is not offered or intended to be used as legal, tax, investment, financial, or other advice.