Bitcoin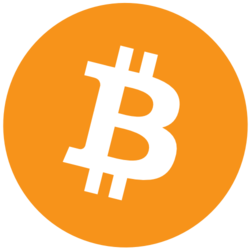 BTC -1.09% 's price has dropped from nearly $28,000 to below $26,000 over the past four days, with the sharp decline partly a result of the digital asset failing to cross a significant support level, according to CryptoQuant analyst Adam Mourad.
Mourad pinpointed a market indicator called Short-Term Holder Realized Price he said can explain some of this week's downside pressure.
"After the Grayscale win on Tuesday the bitcoin price bounced off the STH RP," Mourad told The Block. "Failing to cross this threshold generated selling pressure among short-term investors, contributing to a more substantial decrease in value."
The indicator measures the average price at which bitcoin has been acquired by short-term investors who've held their assets for less than 155 days. If the price of bitcoin moves above this line, it generally indicates profitability for these holders, and creates a positive sentiment and a potential bullish trend.
"Conversely, a downturn below this line can signal a loss of confidence and selling pressure, potentially leading to a more significant market correction," Mourad added.
Mid-August bitcoin flash crash
The CryptoQuant analyst said the STH RP acts like a critical support level for the digital asset and should be monitored "as a warning signal for potential market movements." Bitcoin's price fell below this threshold after the flash crash on Aug. 17, when approximately $1 billion in leveraged positions were liquidated.
Bitcoin has so far failed to regain its position above this critical support level.
On the macro-economic level, nearly all asset classes produced negative returns during August, and Grayscale reminded investors in a Friday report that "crypto was no different." However, forecasting into September and beyond, Grayscale analysts see "a combination of improving fundamentals and low speculative positioning have created a favorable environment for long-term holders to add to crypto portfolios."
The Grayscale report pointed to on-chain data that showed the share of bitcoin held by short-term holders reached an all-time low in August.
According to analysts, "some of the best returns have been achieved when investors accumulated assets during these periods when prices were at local lows."
"We think investors could be similarly rewarded in the future from building crypto allocations during today's quieter markets," the report added.
The world's largest cryptocurrency by market capitalization fell 3.6% over the past 24 hours to $25,419 at 1:52 p.m. ET, according to CoinGecko.
© 2023 The Block. All Rights Reserved. This article is provided for informational purposes only. It is not offered or intended to be used as legal, tax, investment, financial, or other advice.