Five major stories made headlines in crypto this past week. FTX has sued Sam Bankman-Fried's parents in an attempt to recover millions, while fellow defunct exchange Mt. Gox has pushed back its repayment deadline. Also, ByBit suspends operations in the UK as Web3 growth accelerates in Asia and VC interest in crypto is far from dead. 
Let's take a closer look at each story in this recap. 
FTX sues Sam Bankman-Fried's Parents
Cryptocurrency exchange FTX has sued Joseph Bankman and Barbara Fried, parents of its founder Sam Bankman-Fried, accusing them of exploiting their influence within FTX to gain millions of dollars. The court documents suggest they used their positions to benefit personally at the expense of the company's debtors and creditors. 
Despite FTX's public image, it was internally described as a "family business." In 2022, the duo purchased a $16.4 million luxury property in The Bahamas using funds sourced from the company. The lawsuit also touches on their involvement in significant political and charitable donations, seemingly to boost their own status.
ByBit suspends operations in UK
Crypto exchange Bybit has decided to suspend its services in the UK in anticipation of new crypto marketing regulations set to be implemented by the UK's Financial Conduct Authority (FCA) next month. The move will affect new UK users starting Oct. 1 and existing users from Oct. 8. Bybit's decision comes after its CEO Ben Zhou hinted at a probable exit from the UK due to these regulatory changes. The new rules aim to make crypto product marketing more transparent and accurate. 
Bybit has set a final deadline of Jan. 8, 2024 for UK customers to settle their positions, after which any remaining positions will be automatically liquidated. The duration of this suspension is unclear, but Bybit mentioned that this break would allow them to better align with future UK regulations.
Mt. Gox postpones repayment deadline
The defunct bitcoin exchange Mt. Gox has postponed its deadline for rehabilitation creditor repayments from Oct. 31, 2023, to Oct. 31, 2024. Despite this overall delay, some repayments might still commence by the end of 2023 for creditors who have already submitted the necessary information. 
The delay led Bitcoin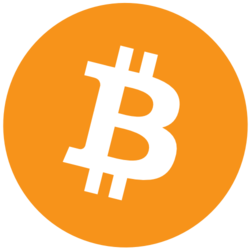 BTC +2.69% 's price to bounce. However, trading firm QCP Capital remains bearish on Bitcoin's outlook, targeting a price of $22,000 for the cryptocurrency in October. The firm also highlighted potential global risks and the possibility of a U.S. government shutdown that could further impact the crypto market in the fourth quarter.
Crypto investment is far from dead
Blockchain Capital, a San Francisco-based venture capital firm, has successfully raised $580 million for two new crypto investment funds. The company announced its sixth early-stage venture fund and a first opportunity fund, with significant contributions from payments giant Visa. Despite a decline in venture investment in crypto startups over the past year, Blockchain Capital has remained active, leading several significant funding rounds and focusing on investments in crypto startups across various sectors. 
In addition, Proof of Play, a blockchain-gaming startup led by FarmVille co-creator Amitt Mahajan, has secured $33 million in a seed round. This funding round saw participation from notable investors such as a16z crypto, Anchorage Digital, and Naval Ravikant. Proof of Play aims to develop engaging and accessible blockchain games, with its first title, Pirate Nation, already released in beta form. Mahajan, who also served as an executive at Zynga, emphasized the potential of blockchain in making games timeless, reflecting on the shutdown of FarmVille in 2020.
Is Asia Web3's next global growth center? 
Recent crypto conferences held in Asia during September have showcased a growing momentum and optimism in the region's digital asset industry. The conferences witnessed higher attendance and a notably more positive sentiment regarding the future of digital assets compared to their American counterparts. Countries like South Korea, Singapore, and Hong Kong are emerging as significant players in the crypto space. South Korea, in particular, has seen a surge in interest in crypto among retail traders, with cultural factors and the inaccessibility of traditional assets like real estate playing a role. 
Institutional interest is also on the rise, with some crypto-focused firms raising over $100 million. Despite challenges for Westerners to access the Korean market due to its corporate structure, many are keen to tap into its potential. South Korea-based Upbit, for instance, has recorded higher monthly trading volumes than U.S.-based Coinbase. Meanwhile, Hong Kong is making strides to become more crypto-friendly, with China working behind the scenes to position the city as a hub for crypto innovation.
This article was produced with the assistance of OpenAI's ChatGPT 4.
Disclaimer: The former CEO and majority shareholder of The Block has disclosed a series of loans from former FTX and Alameda founder Sam Bankman-Fried.
© 2023 The Block. All Rights Reserved. This article is provided for informational purposes only. It is not offered or intended to be used as legal, tax, investment, financial, or other advice.