The deadline for Mt. Gox repayments has been pushed back by 12 months.
Mt. Gox has delayed the base, intermediate and early lump sum repayments deadline to creditors of the defunct bitcoin exchange and payouts can now be made up until Oct. 31, 2024, according to a letter today from the Rehabilitation Trustee Nobuaki Kobayashi.
The deadline for creditors of Mt. Gox, which collapsed in 2014, to provide their repayment information passed in April. This opened the window for payments to be made, with the deadline previously extended from July and September.
The decision to adjust the repayment schedule comes after considering the time required for rehabilitation creditors to provide essential information, the letter noted. The Rehabilitation Trustee stated ample time was needed to verify this data, engage in discussions, and coordinate with banks, fund transfer service providers and designated crypto exchanges involved in the repayments.
"Therefore, with the permission of the Tokyo District Court, the Rehabilitation Trustee has changed the deadline of the base repayment, the early lump-sum repayment, and the intermediate repayment from October 31, 2023 (Japan Time) to October 31, 2024 (Japan Time), respectively," the letter added.
Some payments will still be made this year
Despite the overall delay, creditors who have already provided the necessary information to the Rehabilitation Trustee might see repayments as early as the end of this year, with repayments being made sequentially, the letter stated. However, the exact timing for each creditor remains undetermined, and the schedule still subject to change.
For creditors who haven't yet submitted the required information, the Rehabilitation Trustee urged them to do so. Without this data, the commencement of their repayments cannot begin.
Mt. Gox's collapse
Launched in 2010, the Tokyo-based platform exploded in popularity, going on to become the largest bitcoin exchange by 2013, servicing 70% of all bitcoin trades worldwide. In early 2014, all withdrawals stopped, the exchange suspended trading, the site went offline and the company filed for bankruptcy protection after losing over 800,000 bitcoin.
Mt. Gox is set to distribute an unknown portion of the 142,000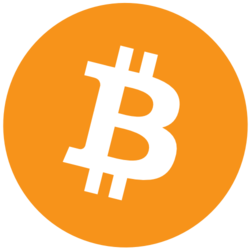 BTC + ($3.9 billion), 143,000
BCH + ($31.3 million) and 69 billion Japanese yen ($467 million) that it still holds. The first 200,000 yen worth of each creditor's claim will be paid in yen. Claims greater than this amount selecting crypto and cash repayments will receive a mix of around 71% crypto and 29% cash after the initial payment.
Earlier this week, crypto trading firm QCP Capital said bitcoin's recent price bounce — up more than 5% over the last week — was largely due to rumors of the now-confirmed delay for Mt. Gox repayments. However, the firm still targets the $22,000 level for bitcoin in October.
© 2023 The Block. All Rights Reserved. This article is provided for informational purposes only. It is not offered or intended to be used as legal, tax, investment, financial, or other advice.