Ether is trading near yearly lows against bitcoin, with the market showing a steady rotation between the assets, according to crypto research firm K33 Research.
The downtrend began in Sept. 2022, around the time Ethereum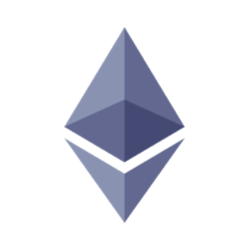 ETH + executed its transition from proof-of-work to proof-of-stake consensus, known as The Merge. Ether is currently trading for around 0.06 bitcoin.
"Ether has experienced a steady downward trend throughout the year as DeFi and NFT activity has faded. Without any meaningful narratives or adoption stories, ether has struggled to maintain strength versus bitcoin," K33 Senior Analyst Vetle Lunde and Vice President Anders Helseth noted in their latest report. 
CME derivative traders have also maintained a bearish outlook on ether, the analyst said, with the difference in ether futures prices compared to spot significantly lower than bitcoin, despite a 60% increase in open interest since August.
This suggests that ether traders on CME have low expectations of approval or meaningful inflows into potential ether futures ETFs over the coming weeks, Lunde and Helseth added.
Pivotal October
Despite the bearish picture painted, the K33 analysts reiterated their stance that rotating toward ether is a sound play coming into the end of the year, as approval of new ether futures-based ETFs in the next few weeks could reverse the trend.
Multiple applications for ether futures ETFs were filed in recent months, including proposals from Ark Invest, ProShares, Valkyrie and Grayscale. Ether futures ETFs could get a final verdict in mid-October, with the Securities and Exchange Commission said ready to greenlight the proposals.
Bitcoin futures ETFs previously launched in 2021.
Hesitant crypto market awaits catalyst
Last week's interest rate decisions did little to breathe life back into the crypto market, with prices still trading in a narrow range amid low volume and volatility — bitcoin's least volatile performance during a Federal Reserve meeting in the previous two and a half years, Lunde and Helseth noted.
Bitcoin is down 2% over the last seven days, with ether falling 3%. Rounding out the top three by market cap,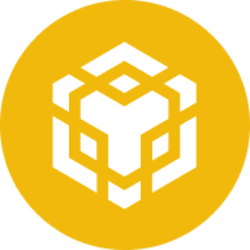 BNB + also dropped by 2%.
The derivatives market presents a mixed to bearish outlook, the analysts said, with an ongoing discrepancy between CME and offshore derivatives traders. While CME's next month's bitcoin premium stands at 0.5%, suggesting slightly bullish sentiment, offshore funding rates are considerably below neutral, suggesting a more bearish outlook. Options pricing indicates a more optimistic long-term view, though it has turned slightly bearish with bitcoin's recent price drop, they added.
Lunde and Helseth suggested short-term traders should watch for signs of CME traders' directional aggression as an indicator of potential upcoming price movement.
Last week, the K33 Research analysts said Binance led the bitcoin spot volume decline across the market in September, falling by 57% since Sept. 1, with volume down 48% on crypto exchanges overall.
© 2023 The Block. All Rights Reserved. This article is provided for informational purposes only. It is not offered or intended to be used as legal, tax, investment, financial, or other advice.