The price of bitcoin fell sharply below $50,000 before recovering during Monday morning's trading session.
The dive began after 9 a.m. ET, with the steep fall occurring around 9:15 a.m. ET. Data from Coinbase indicates that the price of bitcoin hit a low of $46,616 on the U.S.-based crypto exchange.
The price has since recovered, and at press time bitcoin is trading hands at above $53,000 on Coinbase.
In a similar movement, the price of ETH, Ethereum's native cryptocurrency, tumbled to $1,507 on Coinbase before recovering. ETH is trading at about $1,760.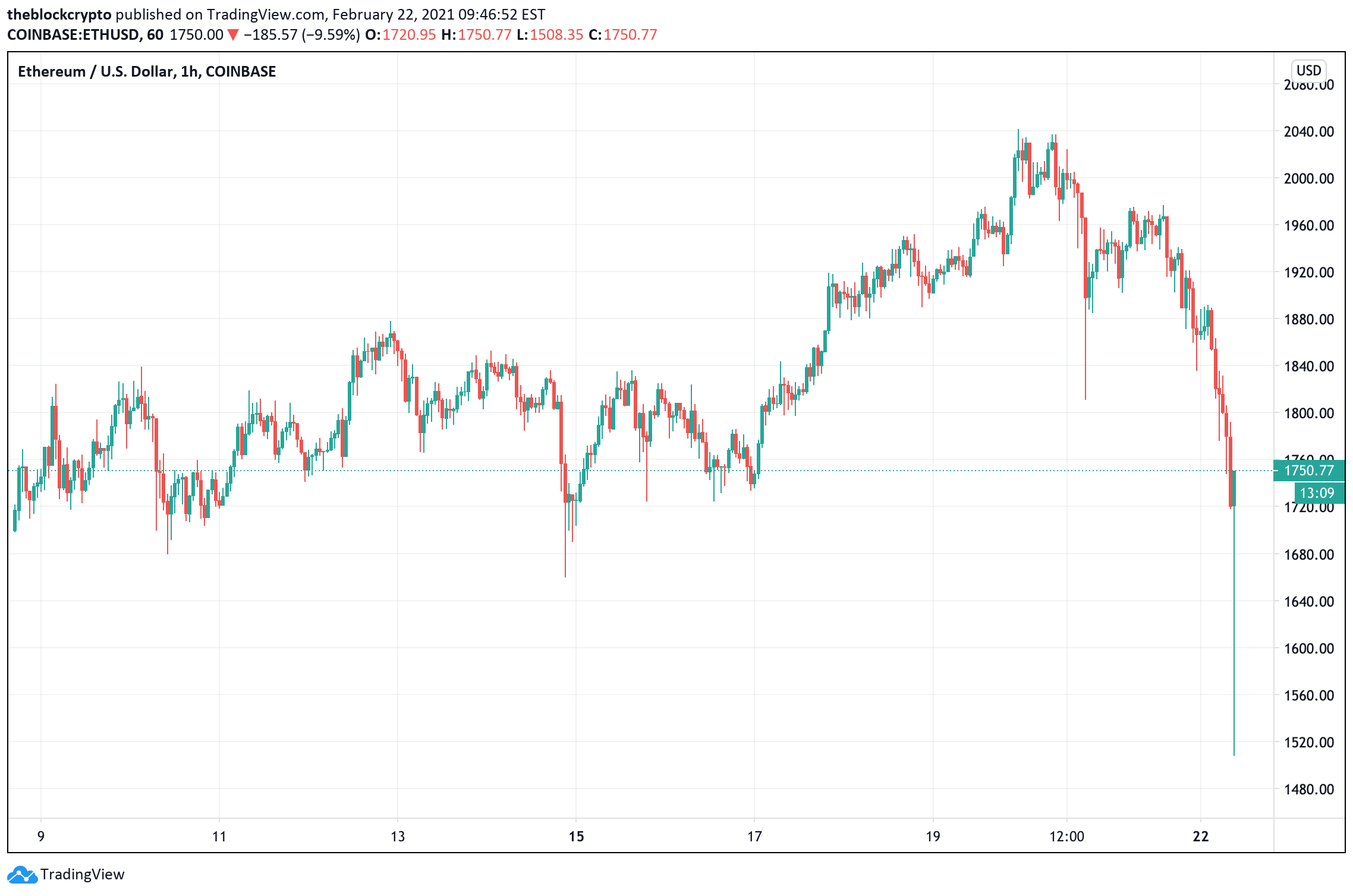 As The Block reported earlier Monday, significant liquidations of derivatives positions in the last 24 hours took place amid bitcoin's fall from $58,500. About $1.5 billion worth of open interest was liquidated by crypto exchanges during the period, according to tracker Bybt.com.
The crypto futures market was "massively over-leveraged," FTX CEO Sam Bankman-Fried told The Block last week. If such level of activity in the market continues, multi-billion-dollar liquidation days will become the new norm, Bitfiex CTO Paolo Ardoino told The Block at the time.