The Securities and Exchange Commission will likely approve multiple spot bitcoin exchange-traded fund applications soon, given it did not appeal a recent ruling in the case brought against it by Grayscale Investments, according to JPMorgan.
"The timing of spot bitcoin ETF approvals remains unclear but should happen within months and most likely before Jan. 10, 2024, the final deadline of Ark Invest and 21Shares applications," JPMorgan analysts led by Nikolaos Panigirtzoglou wrote in a report on Wednesday. "This is the earliest among the various final deadlines faced by SEC across spot bitcoin ETF applications."
Last week, the SEC let its appeal deadline lapse in the Grayscale case, where the asset manager had won in court the previous month. 
There is now "increased optimism for multiple spot bitcoin ETF approvals," the JPMorgan analysts said. Last month, the analysts noted that the SEC would likely be forced to approve spot bitcoin ETFs as a result of the court ruling. 
Grayscale will likely have to reduce GBTC fees
Given that spot bitcoin ETF approval for G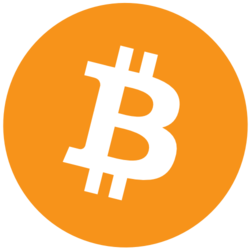 BTC +2.56% now appears more likely, Grayscale will likely face pressure to lower the product's fees, according to the JPMorgan analysts. GBTC's discount to net asset value will also likely disappear due to the share redemption/creation arbitrage mechanism in an ETF structure, they added.
"The Grayscale Bitcoin Trust is the largest bitcoin fund in the world with $17.7 billion of AUM [assets under management], and upon conversion to ETF, the discount would likely disappear, implying a $2 billion benefit to investors," they noted.
The GBTC discount has been narrowing since Grayscale's court victory last month. It currently stands at around -13%, well improved from the extreme discount of close to -50% seen around the time of the collapse of the FTX crypto exchange.
The JPMorgan analysts further reiterated Wednesday that the SEC wouldn't likely grant any spot bitcoin ETF applicant a first-mover advantage and approve multiple ETFs simultaneously. "That could be beneficial for investors as it would allow for more competition in terms of ETF fees," they said.
While crypto enthusiasts eagerly await the approval of a spot bitcoin ETF, JPMorgan analysts have previously said that such approval "is unlikely to be a game changer for crypto markets." That's because spot bitcoin ETFs have existed in Canada and Europe for some time but have failed to gain significant investor interest.
© 2023 The Block. All Rights Reserved. This article is provided for informational purposes only. It is not offered or intended to be used as legal, tax, investment, financial, or other advice.