The Department of the Treasury's Office of Foreign Assets Control sanctioned a member of Mexico's Sinaloa Cartel it said used an Ethereum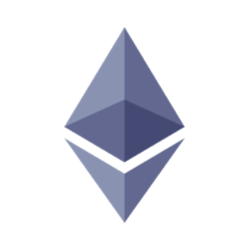 ETH -0.54% wallet to move funds connected to the smuggling of fentanyl into the U.S.
Jimenez Castro was named as operating a money laundering organization that uses virtual currency and wire transfers to send proceeds to Sinaloa Cartel leaders, the Treasury said in a statement Tuesday. 
"Jimenez Castro has directed U.S.-based couriers to pick up cash in the United States and deposit it into various virtual currency wallets for payment directly to the Chapitos and for reinvestment in fentanyl production," it said. 
The Los Chapitos faction of the Sinaloa Cartel is responsible for a significant portion of the illicit fentanyl and other deadly drugs trafficked into the U.S., the Treasury said. 
Ethereum wallet
Castro was added to OFAC's list of Specially Designated Nationals, effectively freezing any assets in the U.S. and barring U.S. persons from dealings with him. It listed an Ethereum address it said was connected to illicit drugs. 
"Treasury prioritizes the disruption of illicit fentanyl trafficking as part of the whole-of-government effort to address the opioid public health crisis plaguing the United States," Under Secretary of the Treasury for Terrorism and Financial Intelligence Brian E. Nelson said in the statement. "Today's actions show that Treasury and the Administration will continue to relentlessly target the criminal enterprises threatening international security and flooding our communities with fentanyl and other deadly drugs."
© 2023 The Block. All Rights Reserved. This article is provided for informational purposes only. It is not offered or intended to be used as legal, tax, investment, financial, or other advice.