In effort to fuel additional growth, Sui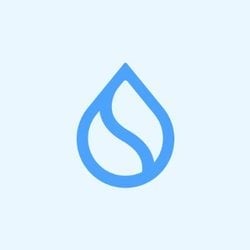 SUI +7.18% Foundation announced it will reallocate 117 million of its native token ($51 million) and then funnel them "into a variety of channels," the organization said in a statement. This represents 13.6% of its circulating supply and 1% of its total supply.
Because the sui tokens have already been released, the redistribution will not affect the circulating supply. Since the Layer 1 blockchain launched on mainnet in May, the price of sui has plummeted to $0.44 after trading initially at $1.40 in May, according to CoinGecko.
Sui Foundation's "Community Reserve" owns "more than half of all sui tokens," which are being used "across a variety of community programs," according to the project.
"The newly repatriated resources will be aimed towards supporting Sui's burgeoning ecosystem, including offering grants to developers to build the next generation of decentralized applications on Sui, and supporting Sui's state-of-the-art DeepBook CLOB, automated market makers and liquid staking and lending protocols on the network," the foundation said in the statement.
Blockchain performance
"Within two months of its launch, the network executed an industry record 65.8 million transactions in a single day, surpassing the performance of every other blockchain in history," Sui said, also adding that "in just over four months, the network grew to include over 6 million active wallets."
But it appears Sui is far from satisfied with its progress thus far.
"The milestones reached by Sui and its community in its first five months have been remarkable, but they represent only a fraction of what this network was built to achieve," said Sui Foundation Managing Director Greg Siourounis. "Today's reallocation represents a key influx of resources that will provide a new tailwind for Sui's community of builders, developers, and ecosystem participants and fuel Sui's ecosystem growth in the coming months and beyond."
Less than a year ago, Sui creator Mysten Labs closed a $300 million fundraise at a valuation that topped $2 billion. Mysten was founded by five former Meta employees that previously worked on crypto initiatives for the tech giant.
© 2023 The Block. All Rights Reserved. This article is provided for informational purposes only. It is not offered or intended to be used as legal, tax, investment, financial, or other advice.