After reaching an all-time high in daily transactions in September, the number of transactions on the Bitcoin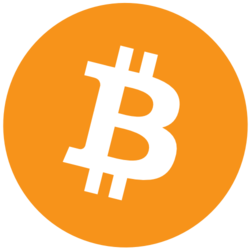 BTC + network has experienced a sharp drop, revisiting levels not observed since hype took off surrounding Ordinals that can serve as either individual NFTs or fungible BRC-20 tokens.
Introduced by Casey Rodarmor in January, Ordinals enable the indexing and tracking of every satoshi (Bitcoin's smallest unit) across the network. This process, called "inscription," allocates image or other data to individual satoshis.
The protocol had a marked impact on Bitcoin activity earlier this year, causing transaction activity to surge.
From May through mid-September, the weekly average transaction count for Bitcoin fluctuated between 400,000 and 500,000. It peaked at 600,000 on Sept. 20, a record high.
However, by Oct. 9, average weekly transaction volume had sharply declined to around 283,000, a level unseen since the end of February. This drop seems to be in tandem with a decrease in Ordinals inscription activity.
By May, BRC-20 tokens, mostly memecoins, that had been developed on Bitcoin exceeded a collective market value of $900 million.
Rebecca Stevens, an analyst at The Block Research, noted a distinct correlation between Ordinals inscriptions and Bitcoin transactions, as users must initiate a transaction to link metadata to a satoshi. The transactions likely dropped due to a decline in Ordinals inscription activity, data aggregated on Dune suggests.
Introduction of Runes 
The creator of the Ordinals protocol has introduced a refined version named Runes to potentially replace BRC-20, characterized by a reduced on-chain footprint. This may have stoked fears among users that Runes might entirely supplant BRC-20, possibly contributing to the diminished activity.
"It's not exactly clear why the sudden fall happened, but the creator of the Ordinals protocol did come up with a new protocol to replace BRC-20 called Runes, which are designed to have a smaller on-chain footprint," said Stevens.
Additionally, concerns over erratic inscription numbers have emerged, with some calls to re-index Ordinals. The development may have raised some concerns in the Ordinals community as it impacts existing Ordinals collections.
"People might be holding off on inscribing until this is resolved to be more confident in the inscription number they get," Stevens added.
© 2023 The Block. All Rights Reserved. This article is provided for informational purposes only. It is not offered or intended to be used as legal, tax, investment, financial, or other advice.