Ethereum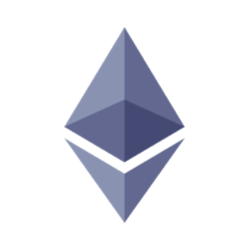 ETH + co-founder Vitalik Buterin revealed that he hasn't sold any of his ether holdings for personal gain since 2018.
"If you see an article saying 'Vitalik sends XXX ETH to [exchange],' it's not actually me selling. It's almost always me donating to some charity or nonprofit or other project, and the recipient selling because, well, they have to cover expenses," Buterin said on Warpcast, a decentralized social media platform built on the Farcaster protocol.
Buterin's previous crypto transfers to exchanges have often been met with speculation, with many interpreting these actions as potential sales of his digital assets. Such transactions, at times, have also resulted in market reactions, impacting crypto prices.
How much ether does Vitalik Buterin currently have?
Ethereum was launched in 2015. Buterin, in 2018, said the maximum amount of ether he ever owned was about 0.9% of the total supply, back when the total supply of ether was 75 million coins. That's a maximum of 675,000 ether.
Buterin currently holds about 250,000 ether, worth around $390 million at current prices, based on his publicly known addresses, said Simon Cousaert, director of data at The Block. Buterin has sent about 205,000 ether to exchanges over the years from those addresses, Cousaert added. The rest of the ether could be held in Buterin's addresses that are not publicly known or sent to other counterparties.
The figures above show that Buterin has sent over 30% of his ether holdings to exchanges over the years for purposes such as donations. In June, Buterin set up his own charitable entity, Kanro, aiming to fight Covid-19 and other pandemics. Kanro's publicly known address currently holds about 75 million USDC stablecoins, according to Arkham data.
© 2023 The Block. All Rights Reserved. This article is provided for informational purposes only. It is not offered or intended to be used as legal, tax, investment, financial, or other advice.