While Bitcoin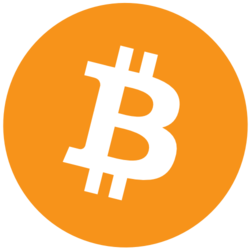 BTC +1.76% is often compared to gold, its value can increase more rapidly than that of gold, according to a Fidelity Investments executive.
"In my view, bitcoin is a commodity currency that aspires to be a store of value and a hedge against monetary debasement. I think of it as exponential gold," Jurrien Timmer, director of global macro at Fidelity Investments, said on Wednesday, as bitcoin's price has been trending upward this year.
Timmer believes that bitcoin has the potential to perform at least as well as gold has in the past under certain economic conditions including periods of high inflation, negative real interest rates and excessive money supply growth, with notable examples occurring in the 1970s and the 2000s.
Timmer, who has been with Fidelity for nearly 29 years, delved into the world of bitcoin in late 2020. In 2021, he stated his expectation that bitcoin would gradually gain more market share from gold and predicted that bitcoin's price would reach $100,000 by 2023. The current price of bitcoin is around $34,920.
'Ongoing financial repression'
Last year, Timmer said he remains bullish on the world's first and largest cryptocurrency "as an aspiring store of value in a world of ongoing financial repression."
Fidelity has a dedicated crypto unit named Fidelity Digital Assets that offers bitcoin and ether custody and trading services. Earlier this year, Fidelity Digital Assets quietly opened access to its Fidelity Crypto platform for retail customers.
In June, Fidelity submitted a fresh application for a spot bitcoin exchange-traded fund following its initial filing in 2021. Asset management companies, including Fidelity, BlackRock, WisdomTree and Invesco await a decision from the Securities and Exchange Commission, which is is currently reviewing multiple bitcoin ETF applications.
© 2023 The Block. All Rights Reserved. This article is provided for informational purposes only. It is not offered or intended to be used as legal, tax, investment, financial, or other advice.