Bitcoin's price has been on a tear since the last few trading sessions. It has now reached a new all-time high above $66,000. The cryptocurrency was changing hands at around $66,040 at the time of publication.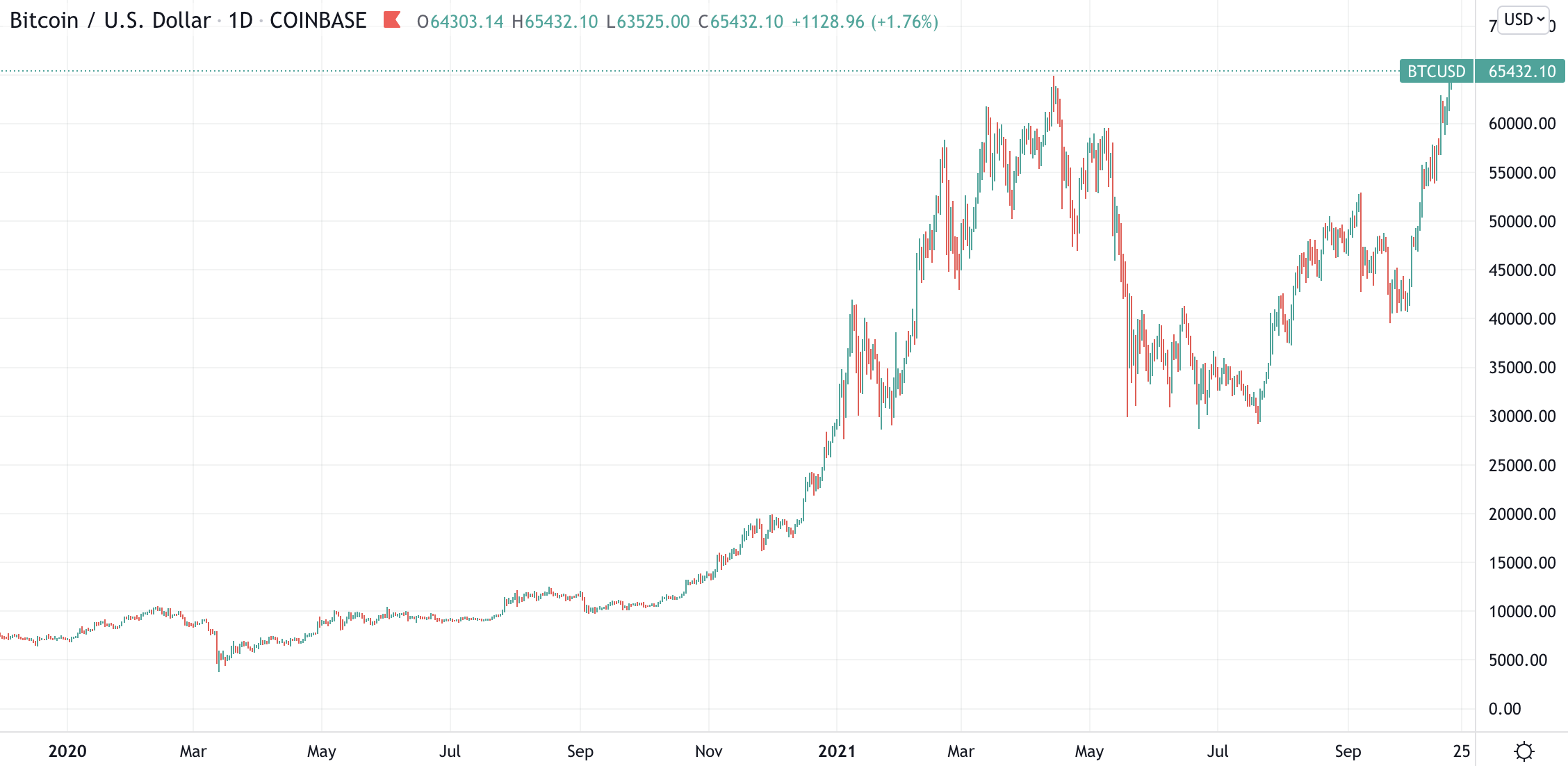 Bitcoin's previous all-time high price was around $64,900, reached in mid-April of this year. The global cryptocurrency market cap is also at its all-time high of $2.7 trillion.

Other cryptocurrencies have also risen at the same time. The price of ether has broken above the $4,000 mark, although not for the first time.

This follows the launch of the first bitcoin ETF in the U.S. The Proshares bitcoin futures-based ETF went live on Tuesday and saw just shy of $1 billion in volumes on its first day.

For more breaking stories like this, make sure to follow The Block on Twitter.