Bitcoin's mining difficulty, an indicator of competition among bitcoin miners, has seen the second-largest decline in the network's history.
The difficulty has dropped by around 16% to ~13.90 trillion on March 26, as compared to 16.55 trillion in the previous cycle recorded on March 9. The difficulty is designed to adjust itself every 2,016 blocks or about two weeks.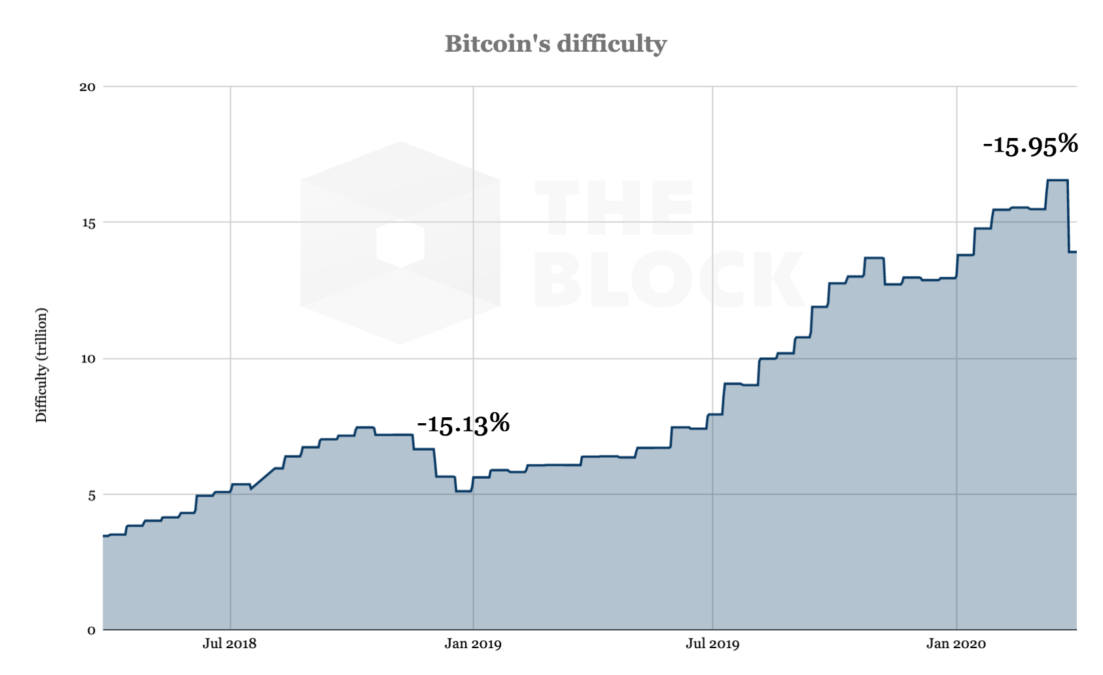 This is the largest drop ever since bitcoin miners started using ASIC (application-specific integrated circuit) chips to mine the cryptocurrency in early 2013.

The largest-ever drop took place in November 2011 when bitcoin's mining difficulty declined by about 18%. The third-largest drop in the difficulty happened in December 2018. 

The latest drop is the result of decreased bitcoin hash rate, or the network's processing power, which in turn is caused by bitcoin's recent price crash.

Overall, a drop in bitcoin mining difficulty signals that some miners have exited the race to mine bitcoins.