For the first time since 2020, venture funding in the blockchain sector took a dive this quarter — declining roughly 22% from $12.5 billion to $9.8 billion. 
That's according to a new report from The Block Research, which shows that after seven consecutive quarters of growth, the impact of crypto's recent downturn is beginning to show up in private funding.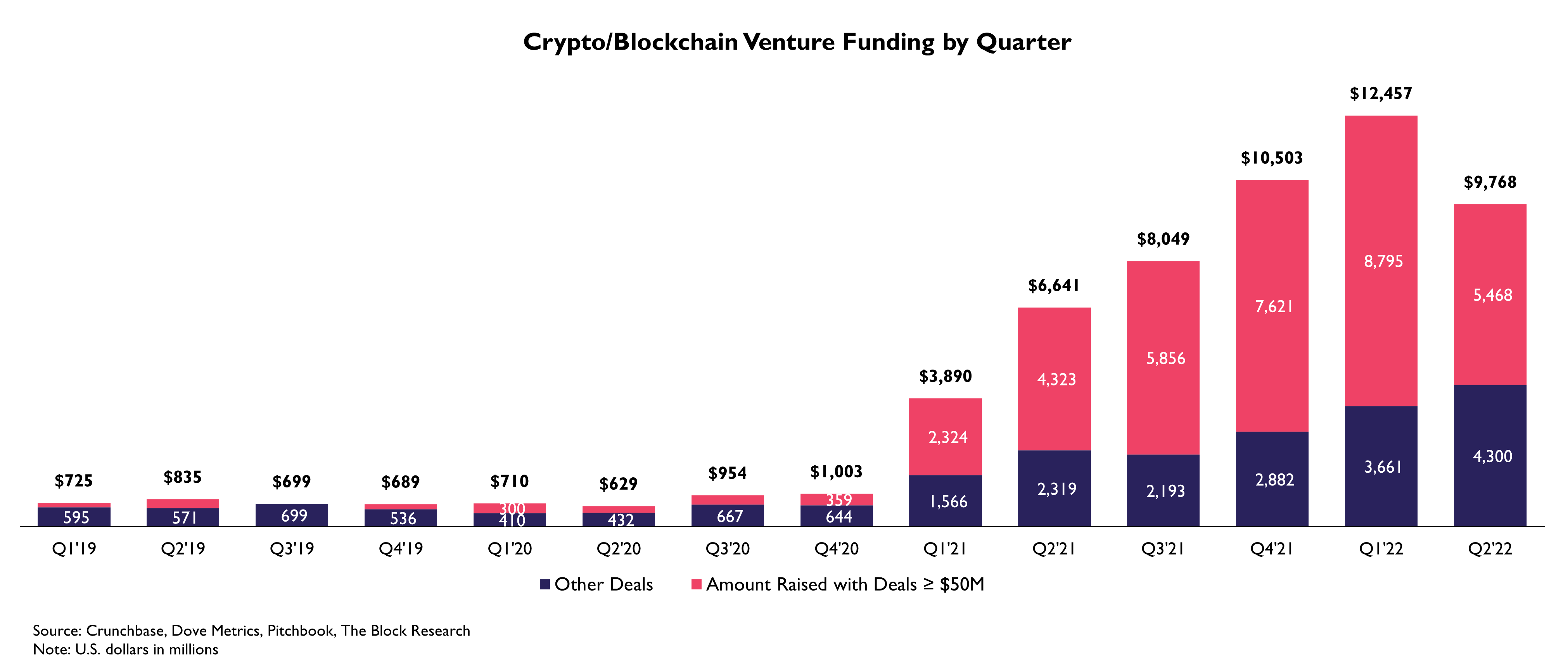 The report also showed that while the total number of deals increased from 648 in Q1 to 694 in Q2, June was a particularly slow month — with a decrease from 247 to 196 month over month, a decline of almost 21%. 
Typically, private funding in the blockchain sector is a lagging indicator of the sector's health because of the time discrepancy between when deals are announced and when they are made public. This means that venture funding may continue to decline as economic factors like rising inflation and crypto's recent liquidity crisis continue to shape the sector.
According to the report, every subsector also experienced a decline in funding, except for data and analytics firms.
The portion of deals under $50 million also decreased: of the roughly $9.8 billion in funding this quarter, 44% came from raises smaller than $50 million, compared with 29% in Q1 2022.
© 2023 The Block. All Rights Reserved. This article is provided for informational purposes only. It is not offered or intended to be used as legal, tax, investment, financial, or other advice.