Funding for NFT and gaming-related venture deals jumped 66% in August from the previous month, according to The Block Research.
In August, funding totaled $842 million compared to July's $507 million. While overall venture funding decreased for the fourth month in a row, the increase in NFT and gaming funding suggests it may be one of the first sectors to recover in the crypto bear market.  
Increased interest in NFT and gaming deals "makes sense" and follows prior trends, such as with DeFi, said The Block Research analyst John Dantoni. "Many investors were playing catch up to the latest trend and either had no exposure or wanted to increase it from on-chain activity and a regulatory perspective."
There's less regulatory risk for an NFT marketplace compared to a non-decentralized financial institution, he said. As for gaming, advancements in technology, infrastructure and throughputs for L1s and L2s increases the chance for successful blockchain-based game projects, Dantoni said.
Notable venture deals at or above $50 million in August included the mobile gaming firm Limit Break raising $200 million; and a16z funding NFT group Proof Collective with $50 million and metaverse avatar creation firm Ready Player Me with $56 million.  
The number of NFT and gaming deal reached 53 deals last month, and comprised 38% of crypto funding deals, as well as the majority of pre-Series A crypto venture funding deals over the past year.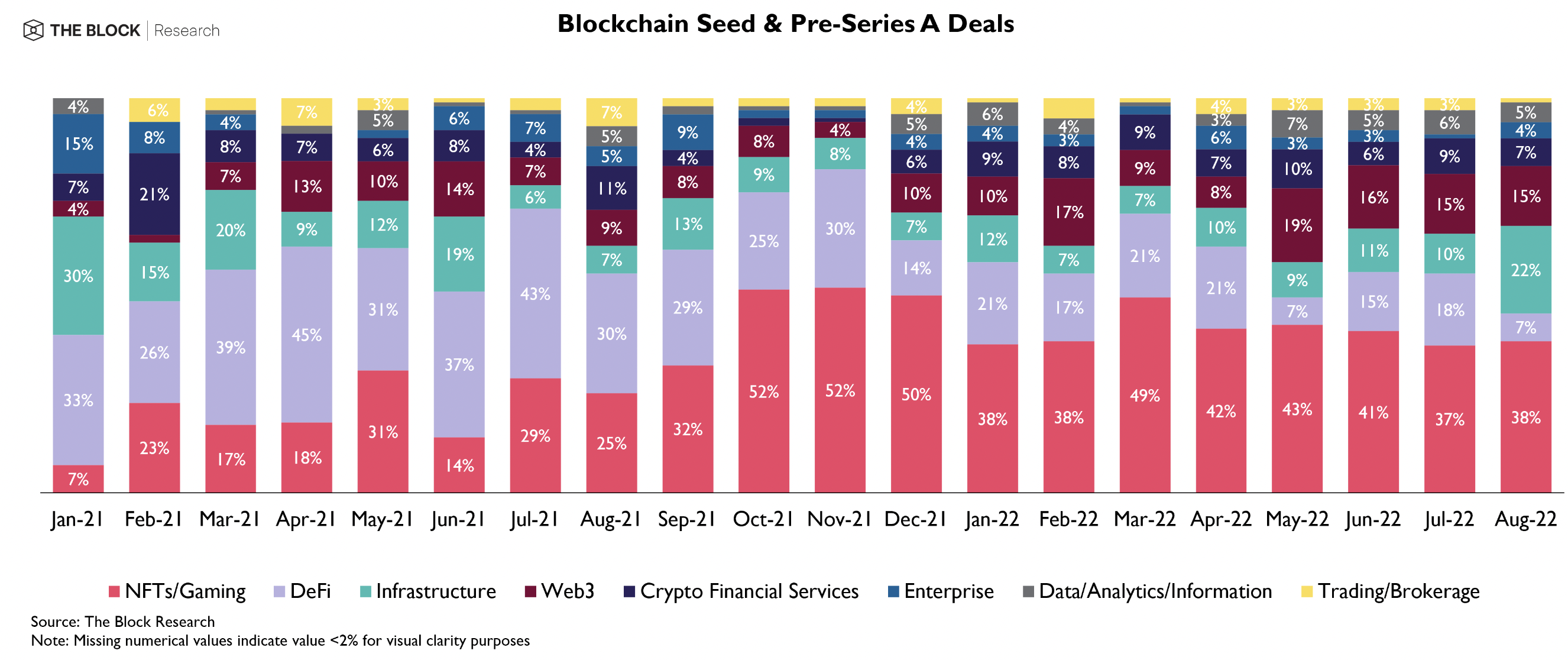 Updated with comments from The Block Research's John Dantoni.
© 2023 The Block. All Rights Reserved. This article is provided for informational purposes only. It is not offered or intended to be used as legal, tax, investment, financial, or other advice.