The United States will eventually have a spot bitcoin exchange-traded fund (ETF), according to Jay Clayton, former chairman of the U.S. Securities and Exchange Commission (SEC).
"It is clear that bitcoin is not a security. It is clear that bitcoin is something that retail investors want access to, institutional investors want access to, and, importantly, some of our most trusted providers who are fiduciaries or have duties of best interest want to provide this product to the retail public. So I think [...] an approval is inevitable," Clayton told CNBC on Friday. "The dichotomy between a futures product and cash product can't go on forever."
Futures-based bitcoin ETFs already exist in the U.S., but the SEC has yet to approve a spot bitcoin ETF. Earlier this week, in the Grayscale vs. SEC case, a federal court ruled that there was no justification for the SEC to allow bitcoin futures-based ETFs but deny spot bitcoin ETFs because fraud and manipulation in the bitcoin spot market pose a similar risk to both futures and spot products because the spot bitcoin market and the CME bitcoin futures market are so tightly correlated. Therefore, the SEC's rejection of Grayscale's proposal to convert its bitcoin trust (G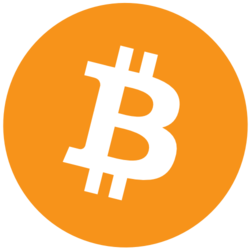 BTC +5.83% ) into an ETF was "arbitrary and capricious" because the agency failed to explain its different treatment of similar products, the court ruled.
The ruling means if the SEC wants to reject Grayscale's proposal again, it would have to do so based on fresh objections or other reasons besides fraud and market manipulation risks in the spot bitcoin market. Clayton acknowledged the possibility of a fresh rejection based on new reasons, but also said he's not sure what those reasons would be.
Earlier this week, the SEC said it would delay decisions on spot bitcoin ETFs proposed by several firms, including BlackRock, Fidelity and Invesco, until at least mid-October. Clayton said the SEC could announce its decision then or could take more time, but he expects to see "progress on this going forward."
JPMorgan also believes a spot bitcoin ETF will eventually get approved in the U.S. The banking giant recently said, "it looks more likely that the SEC would be forced to approve the spot bitcoin ETF applications that are still pending from several asset managers, including that from Grayscale," following Grayscale's victory in its case against the SEC.
© 2023 The Block. All Rights Reserved. This article is provided for informational purposes only. It is not offered or intended to be used as legal, tax, investment, financial, or other advice.