Grayscale Investments, in collaboration with NYSE Arca, has filed Form 19b-4 with the United States Securities and Exchange Commission (SEC) to convert the Grayscale Ethereum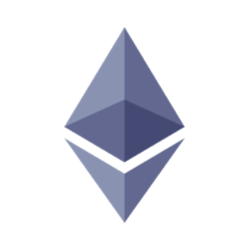 ETH + trust to a spot ether exchange-traded fund (ETF).
The filing comes on the heels of the SEC's recent clearance of the first ETH futures ETFs, Grayscale said. Earlier today, VanEck and ProShares both launched ether futures-based ETFs.
"As we file to convert ETHE to an ETF, the natural next step in the product's evolution, we recognize this as an important moment to bring Ethereum even further into the U.S. regulatory perimeter," Grayscale CEO Michael Sonnenshein said in a statement.
The Grayscale Ethereum trust was launched in March 2019 and voluntarily became an SEC reporting company in October 2020. It is currently the largest ETH investment vehicle in the world, with assets under management of nearly $5 billion, representing 2.5% of all ETH in circulation.


Last month, Grayscale also filed paperwork with the SEC for a new ETH futures ETF under the Securities Act of 1933, the regulation under which commodities and spot bitcoin ETFs are filed. Grayscale also previously filed for a separate ether futures ETF under the Investment Company Act of 1940, under which most securities-based ETFs are registered. That is probably because the SEC has previously approved bitcoin futures ETFs registered under both acts.
In October 2021, Grayscale also filed to convert its Grayscale Bitcoin trust (GBTC) to a spot bitcoin ETF. Last month, the company obtained victory in its case against the SEC and now awaits the agency's approval for the conversion filing. JPMorgan recently said the SEC will likely have no choice but to approve multiple spot bitcoin ETF applications following Grayscale's victory in its case against the SEC.
Grayscale today said it remains committed to converting all of its trust products to ETFs.
© 2023 The Block. All Rights Reserved. This article is provided for informational purposes only. It is not offered or intended to be used as legal, tax, investment, financial, or other advice.