Bitcoin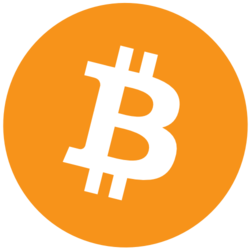 BTC +2.58% was trading below the $27,000 mark on Friday afternoon, signaling investors are cautious ahead of a midnight deadline for the Securities and Exchange Commission to appeal a court ruling that could pave the way for Grayscale Investments to convert its flagship fund into a spot bitcoin ETF.
In late August, a court determined that the SEC had acted arbitrarily when rejecting Grayscale's conversion application. The U.S. regulator's window to appeal the ruling expires at midnight U.S. Eastern Time.
If the SEC fails to appeal, a precedent could be set making it more difficult for the regulatory authority to deny the multiple ETF filings waiting in the wings, such as those from Blackrock and Fidelity.
Analyst forecasts the SEC will appeal
However, an analyst told The Block the U.S. financial regulator is likely to appeal the court's decision.
"The SEC will appeal the court's decision despite the fact that it might not have any expectations about potential decision change, but just to try to win some more time," YouHolder Chief of Markets Ruslan Lienkha said.
Lienkha added that the market is setting its sights on a spot bitcoin ETF approval, most likely in 2024.
"I am not sure the market is going to show a substantial reaction to the SEC's appeal decision, as it is getting clear that crypto spot ETFs approval is just a matter of time," he added.
Bitcoin showing 'digital gold' characteristics
In a note sent to The Block, Bitfinex analysts underscored how bitcoin posted returns of more than 65% in the first quarter of the year. The analysts said the digital asset is presenting itself as a highly liquid store of value, if its long-term cycle is considered.
"Bitcoin has become one of the highest liquid assets. Hence long-term considerable price growth and the existence of such liquidity, does make it digital gold, all during an uncertain macro climate," the Bitfinex analysts said.
The analysts pointed to bitcoin's strong performance through September and in October of this year when stock market indices faced a severe pullback.
"Bitcoin is in correlation with gold or commodity markets that hold up well during rocky macro environments for other risk asset classes, while this is speculative, it can be affirmed that bitcoin is viewed as 'digital gold' while other crypto assets are currently lagging and viewed more as 'tech stocks,'" the analysts added.
Bitcoin pioneer Max Keiser corresponded with this view. "Bitcoin is the ultimate safe haven, it's on its own vector. The only way to escape the fiat money bonfire and the lackluster performance of gold is bitcoin," he The Block.
Increased developer activity driving bitcoin's value
Nonetheless, Ryze Labs Managing Partner Matthew Graham disagreed with the notion of describing the digital asset's year-to-date performance as indicative of "digital gold."
"Although bitcoin's 2023 performance has been extremely strong despite macroeconomic uncertainty, in our view the case for bitcoin as a digital gold inflation hedge remains weak even when viewed in the most open-minded light," Graham told The Block.
Graham does forecast a medium-range bullish outlook on the industry's bellwether asset, but not for macroeconomic reasons. "Rather, it's our view that underlying sector-specific indicators of health such as developer activity reflect a robustness that's not yet reflected in sector-wide asset prices," he added.
The world's largest digital asset by market capitalization was changing hands for $26,780 at 1:00 p.m. ET, up 0.6% over the past 24 hours, according to CoinGecko.
© 2023 The Block. All Rights Reserved. This article is provided for informational purposes only. It is not offered or intended to be used as legal, tax, investment, financial, or other advice.