MyShell, an op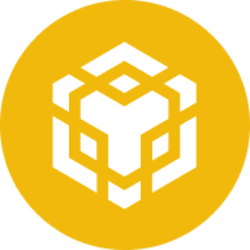 BNB + -based platform that offers AI tools, has raised $5.6 million in a seed funding round.
The round was led by INCE Capital, with participation from Hashkey Capital, Folius Ventures, SevenX Ventures, OP Crypto and others, MyShell said Monday. This was an equity with token warrants round and brought MyShell's valuation to $57 million, co-founder Ethan Sun told The Block in an interview.
MyShell also raised a small $200,000 pre-seed round earlier this year from friends and the crypto community, Sun said.
What is MyShell?
Launched in May, MyShell is a web3-enabled AI platform that lets users create personalized chatbots called "Shells." The platform is for both content creators and consumers — creators can generate AI content bots, and consumers can find and use those bots.
As for the web3 aspect, Sun said there would be token rewards for both creators and consumers. Creators will get MyShell's native token when their content bots get traction. Meanwhile, consumers will be able to stake tokens on top of AI bots and generate income, Sun said.
Since its launch in May, MyShell claims to have already gained over 30,000 creators and over 400,000 users. It aims to bring a creator ecosystem to blockchain. "The AI landscape today is grappling with pressing challenges, including a lack of transparency, centralization, and misaligned incentives," said Sun. "Our goal is to cultivate an ecosystem where users genuinely own their creations and receive fair compensation for their work."
Migrating from Polygon to opBNB
MyShell is currently offering some features on Polygon but is set to migrate its platform to opBNB — a Layer 2 network on BNB Chain that utilizes Optimism's OP Stack or Optimistic rollups technology — Sun said.
There are currently 25 people working for MyShell, including Sun's two co-founders, Rick Lin and Charles Qin. Lin has over ten years of AI product development experience and Qin holds a Ph.D. from MIT, Sun said. Meanwhile, Sun was working for China-based AI unicorn Aibee, he said.
© 2023 The Block. All Rights Reserved. This article is provided for informational purposes only. It is not offered or intended to be used as legal, tax, investment, financial, or other advice.