The potential approval of a spot bitcoin exchange-traded fund has generated significant enthusiasm in the crypto market, fueling a notable increase in activity within the options markets, as indicated by the open interest nearing an all-time high on Deribit's market, according to the firm's COO, Luuk Strijers.
 
 "The recent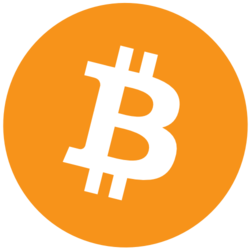 BTC +2.43% spot move can be attributed to the anticipation of potential ETF news," Strijers said in a message to The Block. 
Over the past month, Bitcoin's price surged by more than 32% — driven by growing excitement among traders regarding the impending launch of a spot ETF. Recent news about BlackRock's spot bitcoin ETF being listed on the DTCC's website has further boosted gains in the crypto market. 
At the same time, professional traders on derivatives venues have become increasingly bullish, several market participants confirmed to The Block. Until recently, most large traders have traded options to ascertain a yield in a slow market. Recently, new buyers have entered the market who are taking advantage of call convexity by snapping up calls. 
"Deribit options activity is not the primary driver of this market trend as the overall sentiment surrounding ETFs seems to be influencing the surge in prices," Strijers said. 
BTC options open interest currently stands at around $12.4 billion, while ether options open interest stands at $6.5 billion. Total open interest across Deribit's product suit stands at $21 billion. 
In the futures market, the recent rally has proven beneficial for CME Group.
According to K33 Research, the U.S. exchange giant achieved a milestone as open interest in bitcoin futures exceeded 100,000 bitcoins for the first time. Furthermore, CME Group's market share has surged to a new record of 25% — coming close to Binance's 29% in the futures market.
© 2023 The Block. All Rights Reserved. This article is provided for informational purposes only. It is not offered or intended to be used as legal, tax, investment, financial, or other advice.