BlackRock's highly anticipated spot bitcoin ETF, the iShares Bitcoin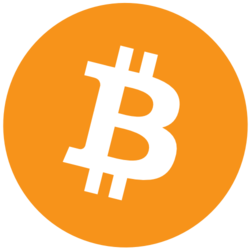 BTC -0.98% Trust, has made an appearance on a list maintained by the Depository Trust and Clearing Corporation, which Nasdaq says provides post-trade clearance, settlement, custody and information services.
While still awaiting approval from the Securities and Exchange Commission, along with other proposed spot bitcoin funds, the DTCC lists the BlackRock fund's ticker as IBTC.
"This is first spot ETF listed on DTCC, none of the others on there (yet)," Bloomberg senior ETF analyst Eric Balchunas wrote in a thread on X. "Def notable BlackRock is leading charge on these logistics (seeding, ticker, dtcc) that tend to happen just prior to launch. Hard not to view this as them getting signal that approval is certain/imminent."
"$IBTC is def a zzzzz ticker considering the options, but it fits BLK brand (they more straight up the middle)," Balchunas continued. "Arguably better than something like $HODL if goal is to make it into client accounts of rich boomers who use wealth managers."
Spokespersons for DTCC and BlackRock did not immediately respond to requests for comment from The Block. 
Bitcoin price surges to highest level in more than a year
BlackRock's iShares Bitcoin Trust is one of around 12 spot bitcoin ETFs currently awaiting approval by the SEC. Along with BlackRock, applications have been filed by asset managers including Grayscale Investments, Fidelity and WisdomTree.
The regulator last month delayed all pending applications for the funds in a move that added on at least another month in the ongoing review process. 
The world's largest cryptocurrency by market capitalization has surged amid excitement that an approval could be getting closer, rising 10.8% over the past 24 hours and 25.3% over the past month. Bitcoin's price briefly touched $34,332 on Monday, the highest level in more than a year, according to CoinGecko. It was trading at $33,245 at 6:58 p.m. ET. 
(Updates bitcoin price in last paragraph.)
© 2023 The Block. All Rights Reserved. This article is provided for informational purposes only. It is not offered or intended to be used as legal, tax, investment, financial, or other advice.