Bitcoin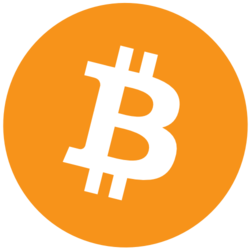 BTC + dominance has reached a multi-year high, according to The Block's data dashboard. The digital asset's market share has risen to 51.5% of the entire cryptocurrency sector, the highest level since April 2021.
Bitcoin has posted more than two weeks of continuous rally, making gains of over 18% in the past week alone. It was changing hands for $33,909 at 1:30 p.m. ET, according to CoinGecko.
Altcoins are underperforming bitcoin
In comparison, ether's weekly performance lags behind BTC, with a 13% increase in the past seven days. BNB has fared even worse, with the token registering only a 4.8% increase in the past week.
The latest surge in the bitcoin's dominance can be attributed to a year-long rally, with the cryptocurrency's price increasing by around 100% since the start of 2023. Institutional investors have been taking notice, as bitcoin's price has outperformed most equities and fixed-income securities.
In a recent research note sent to The Block, CoinShares Head of Research James Butterfill described how the growth of bitcoin's dominance in the crypto market highlights that the spot ETF narrative is the driving force behind the price movement.
"Investors have logically attempted to enter before the actual announcement, which seems increasingly likely," he added.
"Between October 10 and 24, the total crypto market cap escalated from roughly $980 billion to $1.236 trillion. This indicates that the market isn't just witnessing a shift from altcoins to bitcoin; new capital is being injected," he added.
© 2023 The Block. All Rights Reserved. This article is provided for informational purposes only. It is not offered or intended to be used as legal, tax, investment, financial, or other advice.