Securities and Exchange Commission Chair Gary Gensler doesn't seem ready to hand out treats to cryptocurrency firms any time soon, using a Halloween post on X to reiterate his longstanding message about rules for the industry.
"Any crypto companies that are tricking investors should start treating them to compliance with the securities laws," he wrote on Tuesday.

Gensler, who has repeatedly said the most cryptocurrencies are securities and has called on crypto firms to come in and register, also used the post to evoke the pseudonymous creator of Bitcoin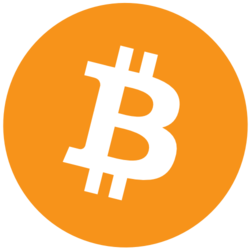 BTC + on the 15th anniversary of the whitepaper that launched the world's largest cryptocurrency.
"If Satoshi Nakamoto went as Satoshi Nakamoto for Halloween, would we be able to tell?" he wrote. "Happy 15th anniversary to Satoshi's famous white paper that started crypto."
Bitcoin creator 
Gensler last referenced the bitcoin creator just one week ago, when he said the industry was rife with "with fraud, scams, bankruptcies, and money laundering." Despite his repeated insistence that crypto firms follow existing rules, some companies have said it's not so easy. 
Coinbase, which was sued by the agency in June for not registering, says it has spent millions of dollars on legal support to construct registration models. 
"We met with the SEC more than 30 times over nine months, but we were doing all of the talking. In December 2022, we asked the SEC again for some feedback on our proposals," Coinbase Chief Legal Officer Paul Grewal said in March. "The SEC staff agreed to provide feedback in January 2023. In January, the day before our scheduled meeting, the SEC canceled on us and told us they would be shifting back to an enforcement investigation."
The SEC did not immediately respond to a request for comment from The Block.
© 2023 The Block. All Rights Reserved. This article is provided for informational purposes only. It is not offered or intended to be used as legal, tax, investment, financial, or other advice.