Rising liquidity in bitcoin markets over the past four months is an encouraging signal for a sustained price recovery, according to analysts.
The increased liquidity gives traders confidence that they can find a buyer for the asset they hold, reducing investment risk and signaling increased demand for that asset, Bitfinex analysts told The Block, adding that it's is welcomed by high ticket traders and institutions, "who prefer an asset class which can provide exposure and exit without high spreads."
FalconX Head of Research David Lawant also sees increased bitcoin liquidity as a positive signal for the digital asset.
"The early liquidity signs of this rally are encouraging," Lawant said in a note sent to The Block. The analyst added that strong liquidity trends are an important signal to confirm that the current price recovery is sustainable. Bitcoin is currently in its third week of a sustained upward trajectory, which began in mid-October.
"With the potential for more favorable liquidity conditions going forward, I'm excited about the current crypto market prospects," Lawant added.
Increased capital inflows
However, YouHodler Chief of Markets Ruslan Lienkha cautioned against viewing the present liquidity levels as a signal of a sustained period of strength for bitcoin.
"We noticed an uptick in liquidity in the crypto market but it is not possible to say at the moment if it is the beginning of a new upward trend or just a correction in a few-year-long period of capital outflow from the crypto market," Lienkha told The Block, referring to increased capital inflows into the cryptocurrency market and institutional cryptocurrency funds.
In the past month, the market capitalization of bitcoin has increased by $140 billion, while bitcoin-based funds have seen net inflows of almost $410 million in the month-to-date.
"If we talk about the whole crypto market, I think the current level of liquidity is somewhere close to the April 2023 level. If we talk specifically about bitcoin, it might be at a 1.5-year high but just because of a kind of cannibalizing of the token market due to the steady increase of bitcoin share in the market," Lienkha added.
Bitcoin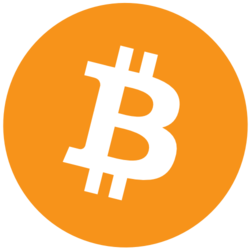 BTC -0.02% has traded flat over the past 24 hours. The world's largest digital asset by market capitalization was changing hands for $34,383 at 1:30 p.m. ET, according to CoinGecko.
© 2023 The Block. All Rights Reserved. This article is provided for informational purposes only. It is not offered or intended to be used as legal, tax, investment, financial, or other advice.