For the first time since August, ether futures premiums are trading at par with bitcoin futures on the Chicago Mercantile Exchange, according to the latest K33 Research report.
"The bearish stance on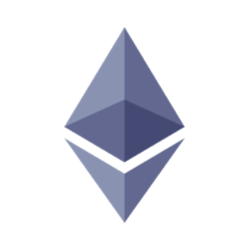 ETH +0.47% is gone," K33 Research Senior Analyst Vetle Lunde and Vice President Anders Helseth said, suggesting that traders are less inclined to hedge bitcoin exposure with ether, especially as the ETH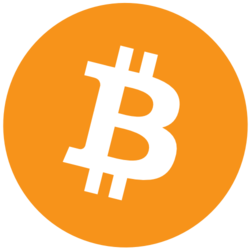 BTC +2.53% ratio has dipped to July 2022 lows. This could pave the way for ether to regain strength relative to bitcoin after falling to 0.05, according to the analysts.
Renewed optimism with bitcoin above $34,000
Beyond the largely eliminated discrepancy between ether and bitcoin futures premiums, derivatives markets are demonstrating a more positive outlook following bitcoin's latest price rally — rising 4% over the past week and maintaining above the $34,000 level — Lunde and Helseth said.
Traders on the CME have shown a strong conviction in bitcoin, maintaining all-time high exposure and double-digit futures premiums — underscoring robust institutional demand and a bullish outlook coming into November, the analysts said.
The offshore perpetual markets have also seen a shift from a bearish to a neutral outlook. With bitcoin trading back at yearly highs, the inclination to short-sell has decreased, while the willingness to go long has increased, according to the analysts. This change is evidenced by the longest streak of neutral funding rates over the past week since early February. Although there's been a slight increase in open interest, leveraged exposure to bitcoin remains modest, suggesting a moderate to low risk of liquidation squeezes in the near term, they added.
The increasingly important options market
Options traders are also maintaining a bullish stance, aligning with the broader derivatives sentiment, according to the K33 Research analysts. The increase in implied volatility after the recent price movements indicates that volatility strategies in options trading have become more costly, they added. Though, the options open interest uptrend throughout 2023 compared to declines in other derivatives markets highlights their increasing role in bitcoin's price discovery, Lunde and Helseth argued.
Despite these developments in the derivatives market, there's no strong indication of a consistent increase in spot volumes. The market continues to react dynamically to price movements, with volumes spiking during active trading periods and then settling back, the analysts said.
© 2023 The Block. All Rights Reserved. This article is provided for informational purposes only. It is not offered or intended to be used as legal, tax, investment, financial, or other advice.