Stackr Labs, an Ethereum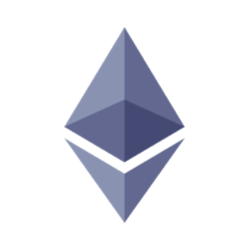 ETH +4.28% scaling startup, has raised $5.5 million in a seed funding round.
Archetype led the round, with a16z Crypto Startup School, Lemniscap, Scalar Capital and others participating, Stackr said Wednesday. Angel investors including Anurag Arjun of Avail, Sreeram Kanan of EigenLayer, Mustafa Al-Bassam of Celestia Labs and Andrew Keys of Darma Capital also joined the seed round.
Stackr said it was the only Indian startup in a16z CSS's 2023 batch. A16z CSS is the venture capital giant's crypto accelerator program that typically invests $500,000 in participating startups in exchange for 7% equity, according to its website. 
It is unclear when Stackr started raising for the seed round and when the firm closed it; a16z Crypto first tweeted about Stackr in May. Stackr founder and CEO Kautuk Kundan declined to comment on the fundraising timeline. He also declined to comment on the structure of the seed round and valuation.
What is Stackr?
Stackr is developing Ethereum scaling infrastructure focused on "micro-rollups," or app-specific rollups, which are aimed at helping developers launch scalable web3 applications using web2 programming languages. Stackr said that its modular framework will let developers focus solely on their application's specific logic while it manages the underlying rollup infrastructure.
"Developers will be able to use the Stackr framework to design their own state machines according to their use cases. This gives them complete freedom for designing efficient systems," Kautuk told The Block. "Other Layer 2s lock the developers into their own virtual machine constraints that result in suboptimal developer experience and limit the kind of applications that are possible to be built."
Kautuk, 25, previously worked as a developer and a research and development engineer at the Ethereum Foundation. In 2022, Stackr received a Layer 2 Community Grant from the Ethereum Foundation.
Comparing its micro-rollups with traditional or general-purpose rollups, such as optimistic and zk-rollups, Stackr said traditional rollups resemble monolithic systems, while micro-rollups are akin to microservices or a collection of small, autonomous services that help to scale applications.
Stackr is currently focused on scaling Ethereum but is open to integrating other chains in the future, Kautuk said. 
With fresh capital in hand, Stackr plans to expand its team and launch a testnet. The startup, which wants to bring web2 developers into the web3 space, currently employs fewer than ten people, and Kautuk looks to hire more staff across engineering, research and business development functions. Stackr also plans to set up a grant program to attract developers to build on its platform.
© 2023 The Block. All Rights Reserved. This article is provided for informational purposes only. It is not offered or intended to be used as legal, tax, investment, financial, or other advice.